Rattlesnakes rattle their tails as a warning. It's their way of saying, "I'm ready to attack you to defend my ground," which really means defend myself.
All politicians are snakes. And some of them are rattlesnakes – but only if they have to be.
Most of them would prefer to silently slither in and out of their offices defending their self-interests. But sometimes a politician has to rattle his tail because his constituents' interests are threatened – meaning his campaign contributions (money) and votes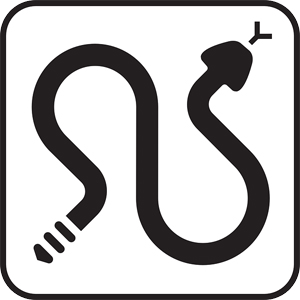 are threatened.
Republicans have been doing a lot of rattling lately, since they are now the majority species in the deep, dark den known as Congress.
Me, I used to be a staunch Republican. I still adhere to the basic Republican principles of smaller government, lower taxes, and a "constructionist" view of the U.S. Constitution, not an interpretive one.
But I'm disgusted with the Rattlesnake Republicans who are pandering to crony capitalists. Their greedy, pro-super-wealthy and big-business agenda isn't about the good of the country, but about lining their own pockets and becoming super-wealthy themselves.
And here's how they've been lining their pockets most recently…
Rattlesnake Shake
On Jan. 14, the House of Republicans (oops, I meant House of Representatives) and greedy like-minded Democrats passed the Promoting Job Creation and Reducing Small Business Burden Act, by a vote of 271 to 154. According to Open Congress, 242 Republicans and 29 Democrats voted aye, while 1 Republican and 153 Dems voted nay.
There's a lot of rubbish in the act. But the thing that riles me most is a provision that gives big banks an additional two years to comply with a slice of the Volcker Rule, an integral part of the Dodd-Frank Wall Street Reform and Consumer Protection Act. That slice says banks have to shed their collateralized loan obligation assets by July 2017.
That's plenty of time. So why an extension to July 2019?
Join the conversation. Click here to jump to comments…
About the Author
Shah Gilani is the Event Trading Specialist for Money Map Press. In Zenith Trading Circle Shah reveals the worst companies in the markets - right from his coveted Bankruptcy Almanac - and how readers can trade them over and over again for huge gains.Shah is also the proud founding editor of The Money Zone, where after eight years of development and 11 years of backtesting he has found the edge over stocks, giving his members the opportunity to rake in potential double, triple, or even quadruple-digit profits weekly with just a few quick steps. He also writes our most talked-about publication, Wall Street Insights & Indictments, where he reveals how Wall Street's high-stakes game is really played.