Rattlesnakes rattle their tails as a warning. It's their way of saying, "I'm ready to attack you to defend my ground," which really means defend myself.
All politicians are snakes. And some of them are rattlesnakes - but only if they have to be.
Most of them would prefer to silently slither in and out of their offices defending their self-interests. But sometimes a politician has to rattle his tail because his constituents' interests are threatened - meaning his campaign contributions (money) and votes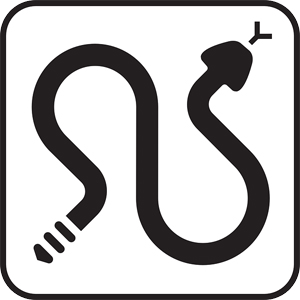 are threatened.
Republicans have been doing a lot of rattling lately, since they are now the majority species in the deep, dark den known as Congress.
Me, I used to be a staunch Republican. I still adhere to the basic Republican principles of smaller government, lower taxes, and a "constructionist" view of the U.S. Constitution, not an interpretive one.
But I'm disgusted with the Rattlesnake Republicans who are pandering to crony capitalists. Their greedy, pro-super-wealthy and big-business agenda isn't about the good of the country, but about lining their own pockets and becoming super-wealthy themselves.
And here's how they've been lining their pockets most recently...
Rattlesnake Shake
On Jan. 14, the House of Republicans (oops, I meant House of Representatives) and greedy like-minded Democrats passed the Promoting Job Creation and Reducing Small Business Burden Act, by a vote of 271 to 154. According to Open Congress, 242 Republicans and 29 Democrats voted aye, while 1 Republican and 153 Dems voted nay.
There's a lot of rubbish in the act. But the thing that riles me most is a provision that gives big banks an additional two years to comply with a slice of the Volcker Rule, an integral part of the Dodd-Frank Wall Street Reform and Consumer Protection Act. That slice says banks have to shed their collateralized loan obligation assets by July 2017.
That's plenty of time. So why an extension to July 2019?
Join the conversation. Click here to jump to comments…
About the Author
Shah Gilani boasts a financial pedigree unlike any other. He ran his first hedge fund in 1982 from his seat on the floor of the Chicago Board of Options Exchange. When options on the Standard & Poor's 100 began trading on March 11, 1983, Shah worked in "the pit" as a market maker.
The work he did laid the foundation for what would later become the VIX - to this day one of the most widely used indicators worldwide. After leaving Chicago to run the futures and options division of the British banking giant Lloyd's TSB, Shah moved up to Roosevelt & Cross Inc., an old-line New York boutique firm. There he originated and ran a packaged fixed-income trading desk, and established that company's "listed" and OTC trading desks.
Shah founded a second hedge fund in 1999, which he ran until 2003.
Shah's vast network of contacts includes the biggest players on Wall Street and in international finance. These contacts give him the real story - when others only get what the investment banks want them to see.
Today, as editor of Hyperdrive Portfolio, Shah presents his legion of subscribers with massive profit opportunities that result from paradigm shifts in the way we work, play, and live.
Shah is a frequent guest on CNBC, Forbes, and MarketWatch, and you can catch him every week on Fox Business's Varney & Co.