In my Feb. 18 article, I discussed how to invest in oil given today's fast-changing energy market.
Today, I'd like to talk about a range of fantastic new energy investment opportunities outside of crude.
The reason is simple: The big picture in energy will have less and less to do with crude.
As I have discussed many times before, we are quickly moving to a new model based on a new energy balance.
That doesn't mean oil is going to disappear. But the future demand for energy is so daunting that every viable source of power will have to contribute if we have any hopes of keeping the world humming.
In this case there are no "silver bullets" either.
To continue to meet demand there will be an increasing reliance on "non-oil" sources of power, namely from alternative and renewable forms of energy.
This restructuring is still in its early stages.
But one thing is already certain: "non-oil" energy investment is exploding...
A New Paradigm of Attractive "Non-Oil" Energy Investments
Of course, this new energy balance will require a restructuring of our own. As a result, "non-oil" energy investments have become incredibly attractive - starting with solar power.
As several editions of Oil and Energy Investor have indicated over the last month, solar power is coming on fast. In fact, solar has now achieved grid parity in many regions of the country, meaning it's no longer more expensive than the traditional ways of generating electricity.
That's true even in the absence of government subsidies. Wind is likewise following suit.
Then there is the resurgence of nuclear usage worldwide. As of January 2015, 30 countries worldwide are operating 437 nuclear reactors for electricity generation and 71 new nuclear plants are under construction in 15 countries. These reactors are very expensive to build, but offer the cheapest way to generate electricity once they become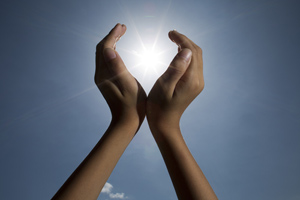 operational.
Now, it's one thing to be able to provide power at an affordable price. It is quite another to apply that energy in ways that offer a true energy balance. That requires a real exchangeability with traditional sources.
Of course, electricity is one thing; fuel for transportation is quite another. Here's why...
As long as the market relies on crude as the primary transport fuel (either gasoline or diesel) the new energy balance will remain tilted in favor of oil by default.
But the use of liquefied natural gas (LNG) and compressed natural gas (CNG) to run entire fleets of high-end trucks throughout Canada, to an increasing extent in the U.S., and in much wider applications elsewhere, is one way to diminish oil's longstanding grip.
Natural gas-powered passenger vehicles haven't been a big hit in North America, but they have received better support globally. Natural gas powers about 150,000 vehicles in the United States and roughly 15.2 million vehicles worldwide. The primary stumbling block for these vehicles remains the cost of the engine overhauls and the development of an adequate distribution and retail network.
Electric cars and biomass additives to fuels also provide an alternative to crude. But electric cars continue to have range concerns (a game-changing battery technology is needed here), while biomass additives pose power limitations that are well known to those using gasoline with higher percentages of ethanol.
However, this new paradigm will require using all of the available sources, each providing a certain portion of the energy needed.
A combination of traditional gasoline/diesel, electric, natural gas, and biodiesel-run vehicles will be the norm in transport, while an already existing range of sources for electricity will provide for better electricity distribution worldwide.
Why the "Smart Money" Is Pouring into Renewables
Join the conversation. Click here to jump to comments…
About the Author
Dr. Kent Moors is an internationally recognized expert in oil and natural gas policy, risk assessment, and emerging market economic development. He serves as an advisor to many U.S. governors and foreign governments. Kent details his latest global travels in his free Oil & Energy Investor e-letter. He makes specific investment recommendations in his newsletter, the Energy Advantage. For more active investors, he issues shorter-term trades in his Energy Inner Circle.