Global cancer spending topped $100 billion for the first time after climbing a whopping 10% in 2014. And that's a major "Buy" signal for one of the top biotech stock picks we've been recommending at Money Morning.
According to a report from the IMS Institute of Health, rising drug prices and increased incidence of cancer led to the 10% spike in drug spending last year.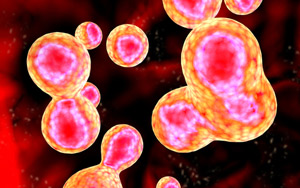 "The increased prevalence of most cancers, earlier treatment initiation, new medicines and improved outcomes are all contributing to the greater demand for oncology therapeutics around the world," IMS's Senior Vice President Murray Aitken said in a statement.
Another big reason for the spike in sales is the creation of "cancer immunotherapies" by major pharmaceutical companies like Merck & Co. (NYSE: MRK) and Roche. These immunotherapies help the body's immune system fight cancerous tumors. They are also extremely expensive. According to the Financial Times, they can cost up to $150,000 per year.
Much of that spending took place in the United States. In 2014, 42.2% of the world's cancer spending came from the United States.
Over the past five years, spending on cancer treatments has seen a compound annual growth rate of 6.5%. And that's just the start…
The IMS expects yearly growth between 6% and 8% through 2018. Even at the most conservative end of that range, spending should top $126 billion by 2018.
According to the World Health Organization, the incidence of cancer will increase by a whopping 70% in the next 20 years. That's due to a graying world population. The UN projects the number of people aged 65 and over will triple by 2050.
While that news is concerning from a health perspective, it does represent a catalyst for one of our favorite biotech stock picks of 2015.
Money Morning's Executive Editor Bill Patalon first recommended this biotech stock in 2012 as part of a spin-off play. Since coming to the market, it has already gained 100.4%. Here's the pick…