This week we're taking a look at four of your most perceptive investing questions and my replies to them.
We're also going to cover a question I was asked on FOX Business recently that has immediate bearing on your money and your investments at the moment.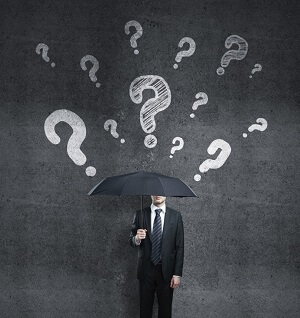 So let's get rolling…
Earlier this week, FOX Business anchor Stuart Varney (himself a London School of Economics Graduate) noted that Goldman Sachs came out with a new report and said:
"Oh, you're going to get no money out of the stock market [over the next 12 months]. I think there's a few of our viewers who are thinking of just getting out of stocks completely. Would you advise that?" ~ Stuart Varney, Varney & Co., FOX Business Network
Not on your life. I told Stuart that I think you've got to do anything but get out.
Then I noted investors needed to remember who's delivering the message. Goldman has been involved in several blatant cases of market manipulation in recent years – namely FX, currencies, and commodities – and has a history of trading against its own clients.
But in the interest of time, I couldn't tell Stuart and millions of FOX viewers why I believe we've still got 5% to 8% before the end of the year.
Earnings have been better than expected and will continue to be as the must-haves we follow expand margins further, albeit from terribly low levels. At the same time, we're heading into an election cycle, and while that's contentious, the promises will be bigger than ever this cycle. That's usually an upward influence. And finally, corporate buybacks typically accelerate during Q4, which is a good thing after the summer doldrums and immediate-term volatility I think we'll see this summer.
In the meantime, your best actions are twofold at the moment…
Join the conversation. Click here to jump to comments…
About the Author
Keith Fitz-Gerald has been the Chief Investment Strategist for the Money Morning team since 2007. He's a seasoned market analyst with decades of experience, and a highly accurate track record. Keith regularly travels the world in search of investment opportunities others don't yet see or understand. In addition to heading The Money Map Report, Keith runs High Velocity Profits, which aims to get in, target gains, and get out clean, and he's also the founding editor of Straight Line Profits, a service devoted to revealing the "dark side" of Wall Street... In his weekly Total Wealth, Keith has broken down his 30-plus years of success into three parts: Trends, Risk Assessment, and Tactics – meaning the exact techniques for making money. Sign up is free at totalwealthresearch.com.