There are now rising indications that the Greek government and its creditors are going to avert a full-blown financial meltdown...
And this means there are some positive developments coming for the energy sector.
As I have been noting over the past couple of weeks, whatever emerges at the eleventh hour will be at best merely another thumb in the dike. Completing the metaphor: Nobody has any actual plans to repair the leaking levee.
But at this point, the market will take what it can get.
Here's what needs to happen in Greece... and how it will affect the energy sector...
Greece Needs to Take a Tougher Stance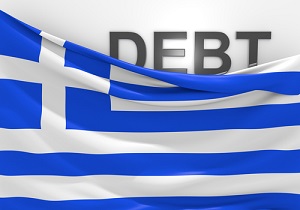 The "solution" must include some prospect that Greece can make loan payments that are about to default while at the same time establishing a monetary policy in line with International Monetary Fund (IMF) guidelines. This is what always puts significant strains on a domestic economy already suffering under the weight of inefficient mechanisms, bad planning, worse management, and a considerable amount of waste, corruption, and off-the-books transactions.
Put simply, continued IMF assistance - along with World Bank finance (now provided only to countries abiding by IMF rules), as well as credit access from the European Union (EU) and the European Central Bank (ECB)/European Investment Bank (EIB) - is dependent on the government in Athens taking a harder line at home.
And that's what is bringing the people back into the streets. The harder line requires a trimmed budget. Unfortunately, Greece's budget is always in the red because of huge pension payments, subsidies, and an inability (or reluctance) to collect taxes.
Greece has a higher percentage of its population on public funds - either pensions, state jobs, welfare, or the like - than any other EU country. Inflation is always a problem, as is the ability to entice bank deposits (which have been leaving daily by the billions of dollars for weeks).
The government has attempted to cut expenses other than pensions, but the numbers don't tally. Negotiators on the other side of the table are frustrated by what they say are moves indicating a lack of serious intent. Meanwhile, the rhetoric from Greece has labeled the creditors as vampires.
That both sides are now talking in conciliatory terms is a signal things are finally getting serious. There needs to be some face-saving on both sides. This will, of course, accomplish nothing in getting to the real underlying problems. It will nonetheless remove Greece from its current high position among global market problems.
Less Pressure on Greece, More Credit for Energy Sector Projects
So what does a resolution mean for energy? There are three distinct ramifications to consider...
Join the conversation. Click here to jump to comments…
About the Author
Dr. Kent Moors is an internationally recognized expert in oil and natural gas policy, risk assessment, and emerging market economic development. He serves as an advisor to many U.S. governors and foreign governments. Kent details his latest global travels in his free Oil & Energy Investor e-letter. He makes specific investment recommendations in his newsletter, the Energy Advantage. For more active investors, he issues shorter-term trades in his Energy Inner Circle.