The TransUnion (NYSE: TRU) stock price today opened at $24.54 a share.
Last night, the TransUnion IPO priced slightly above the midpoint of its $21 to $23 range at $22.50. The deal raised $665 million.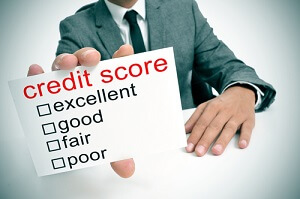 That means initial investors saw an immediate gain of 9.1% when TRU stock hit the market.
The total number of outstanding shares is 29.5 million. At $22.50 a share, TransUnion commands a $4 billion valuation.
TransUnion is the last major credit reporting agency to go public, behind Equifax Inc. (NYSE: EFX) and Experian Plc. (LON: EXPN). Equifax and Experian have gained 22.8% and 11.2% so far this year, respectively.
If it follows the typical first-day trajectory, the TransUnion (NYSE: TRU) stock price today will soar. According to Renaissance Capital, a manager of IPO-focused ETFs, the average first-day pop for IPOs this year is 14%.
But there's one unpredictable factor that could pose a huge threat to TRU stock over the long term...
The Biggest Influence on the TransUnion (NYSE: TRU) Stock Price
The state of the economy will influence how the TransUnion (NYSE: TRU) stock price performs down the road.
The company makes money by issuing credit reports and applications. That means their customer base suffers when financial markets experience volatility or illiquidity because the availability of credit decreases during these times.
"Our revenues are concentrated in the U.S. consumer credit and financial services industries," TransUnion's IPO filing stated. "When these industries or broader financial markets experience a downturn, demand for our services, our revenues, and the collectability of receivables may be adversely affected."
A perfect example of the economy's effect on credit company stocks is Equifax during the 2008 financial crisis. Between late September and November of that year, EFX stock plummeted 39.8% - the sharpest two-month downturn in the company's history. That's worse than the Dow Jones' 27.8% decline over the same period.
But TransUnion raked in $350 million in sales last quarter, up 15% from Q1 2014. The Mortgage Credit Availability Index increased by 0.5% to 122.6 in May, indicating the company's sales and newly public stock could climb.
Follow me on Twitter at @AlexMcGuire92.
More on IPOs: The Fitbit IPO last week was one of the biggest tech deals of the year so far. Its trendy products and strong profitability make it stand out from recent IPOs like Etsy and GoDaddy. But should you invest in Fitbit stock?