Many investors want to know how to buy penny stocks because they offer the allure of huge profits in a short period of time.
They can bring triple- or even quadruple-digit gains in a matter of days or weeks.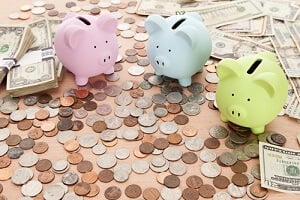 Take Plug Power Inc. (Nasdaq: PLUG), for instance. On Dec. 6, 2013, the stock was worth just $0.73 per share. After the first week in March 2014, the stock had climbed more than 1,025%.
That's a small jump compared to what some penny stocks gains have delivered. The right penny stock can bank the type of profits that let investors retire early.
Monster Beverage Corp. (Nasdaq: MNST) is the perfect example. In 1995, MNST shares were worth just $0.69 per share. They're worth more than $134 each today.
Investors who bought in when it was still a penny stock are looking at gains of 19,320%. An initial investment of just $10,000 would be worth more than $1.9 million today.
But, of course, not every penny stock is a winner. In fact, very few bring investors these types of returns.
Plus, the penny stock market is littered with scams. Many unwitting investors end up penniless victims after not performing the proper research.
In June 2014, shares of CYNK Technology Corp. (OTCMKTS: CYNK) soared 24,000% to $21.95. But the company was a scam, and the U.S. Securities and Exchange Commission halted trading in mid-July. When trading resumed, shares crashed to $0.20.
In order to help you find the winners and avoid the traps, we put together everything you need to know about how to buy penny stocks. These three tips will help you bank gains, while avoiding scams...
How to Buy Penny Stocks, Tip No. 1: Do the Proper Research
When researching penny stocks, you need to know where to look.
The first stop is where the company's stock is listed. Check out the NYSE, Nasdaq, or OTC websites for stock information, research reports, and company profiles. Always check the company's own website as well.
Another good step is contacting the company directly and requesting any information available. Most will offer financial and product information to investors. If a company does not provide this information, there is probably a reason why. Be wary.
If the company is located outside of the United States, research the political, economic, and social situations of the country. Don't forget to review the business laws of the country. The company will often provide this information for investors.
Look for companies that are ready to bring major products or medications to market. That is often a major catalyst.
"Many penny stock companies, especially health-related biotechs or innovative technology companies, spend years researching and developing their products," Money Morning Defense & Tech Specialist Michael A. Robinson said. "This may include lengthy and rigorous testing. Pharmaceutical biotech products can spend years in trials and tests."
Buyout candidates also offer a great penny stock opportunity, according to Robinson.
Finding a company that's prime for purchase could bring big gains to investors in a short period of time. Robinson suggests following M&A trends to see which industries are the hottest for takeovers.
Continue reading for two more tips on how to buy penny stocks...