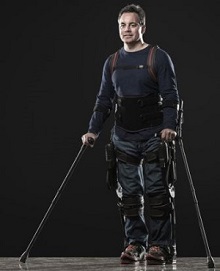 Ekso Bionics Holding (OTCBB: EKSO) stock has dipped 41% in the last three months and currently trades near $1.23 per share.
We're not worried about the price dip. EKSO stock is a still a long-term buy. In fact, this little-known stock has a profit potential of up to 1,676% in the next five years.
Ekso Bionics develops robotic exoskeletons. They're suits that allow people with severe mobility issues, stroke victims, and those with spinal trauma to walk again.
The reason EKSO stock has fallen recently has nothing to do with the company's financials or products. It came under an unjustified short attack last month that sent shares plummeting almost 25% in one day.
Fortunately for Money Morning readers, our Chief Investment Strategist Keith Fitz-Gerald explained the attack while it was happening...
The Short Attack on EKSO Stock
The type of attack that EKSO stock came under is called a "short and distort" scam.
"The perpetrators typically short the targeted company first, then release theoretically independent reports and analysis that is little more than a thinly veiled smear campaign," Fitz-Gerald said. "Once the stock has fallen, the parties involved buy to cover, bank their profits, and hopefully disappear."
The practice is illegal, but it still happens all the time.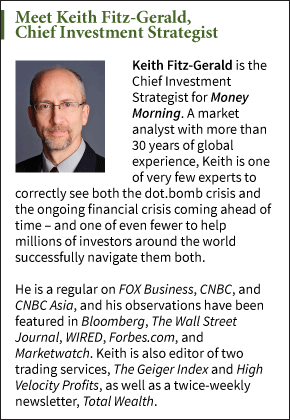 This time, the perpetrator was a blogger calling himself "The Pump Stopper," and he claimed that Ekso's partners now preferred competitors' products. He also pointed to a number of employee defections as a worrying sign. However, that's very common among startup companies.
"Less than an hour after I learned about the story, I was on the phone with Ekso's CEO Nathan Harding and CFO Max Scheder-Bieschin," Fitz-Gerald said. "As you might imagine, I share your concerns given the very serious nature of the allegations being made. So, I was keen to speak with them."
"I learned that the company would be issuing a point-by-point rebuttal to 'The Pump Stopper' to be posted on Ekso's website as soon as possible," he continued. "That way all interested parties - investors and 'The Pump Stopper' alike - would have access to it at the same time."
Fitz-Gerald said that is totally consistent with what he has seen from the company. Don't forget, it is fully compliant with all U.S. Securities and Exchange Commission regulations. Those include FD, Rule 10b5-1 and Rule 10b5-2 governing the release of material non-public information.
If you've been investing in EKSO, or are thinking about buying EKSO stock, the last thing you want to do is run because of this. Here's why the long-term outlook remains strong...
EKSO Stock's 1,600% Profit Potential