Here's the latest in a long line of reasons why every investor should think twice about holding retail stocks...
President Obama announced recently that he's directing the U.S. Department of Labor to mandate higher overtime pay for anybody making $50,400 or less per year. Coupled with rising minimum wage standards, that's given many people reason to cheer.
Yet this is absolutely the last thing you want to see as an investor.
To be clear, I think anybody who wants a job should have one, and it should pay well. So let's get that off the table right away.
What matters here is that the president's actions just doomed millions of hardworking Americans to the unemployment line and, at the same time, just made it harder for every retailer - large and small - to turn a profit.
The Government's Latest Rule by Fiat Targets 5 Million Workers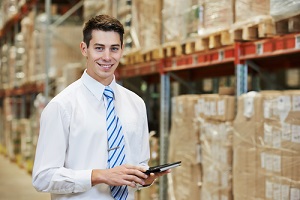 On Monday, June 29, President Obama announced via The Huffington Post that he's directing the Department of Labor to raise the standard for overtime pay to anyone making $50,400 or less per year.
What that means is that every salaried individual in that wage range will now receive 50% more pay each hour for every hour beyond 40 they work each week.
Currently, the bar for overtime pay for salaried workers is set at $23,600, targeting mainly workers who are receiving minimum wage or close to it.
Under the old rules, for example, someone making $15/hour on a 40-hour week would earn $30,000 a year, making them exempt from overtime pay. But if they work 55 hours a week like many store and restaurant managers do, they'll now be entitled to an additional $337.5/week, or a 56% pay raise.
It's been estimated that 5 million workers will receive a bigger paycheck as a result.
As always, though, there's a fly in the ointment...
Join the conversation. Click here to jump to comments…
About the Author
Keith is a seasoned market analyst and professional trader with more than 37 years of global experience. He is one of very few experts to correctly see both the dot.bomb crisis and the ongoing financial crisis coming ahead of time - and one of even fewer to help millions of investors around the world successfully navigate them both. Forbes hailed him as a "Market Visionary." He is a regular on FOX Business News and Yahoo! Finance, and his observations have been featured in Bloomberg, The Wall Street Journal, WIRED, and MarketWatch. Keith previously led The Money Map Report, Money Map's flagship newsletter, as Chief Investment Strategist, from 20007 to 2020. Keith holds a BS in management and finance from Skidmore College and an MS in international finance (with a focus on Japanese business science) from Chaminade University. He regularly travels the world in search of investment opportunities others don't yet see or understand.