The Twitter stock price today (Monday) tumbled to an all-time low of $28.91.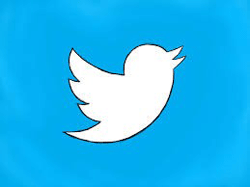 Shares of Twitter Inc. (NYSE: TWTR) dipped nearly 6.5% in afternoon trading. The San Francisco-based company's stock first cracked the $30 mark just before noon and continued a downward decent.
The last time Twitter's stock price traded below $30 a share was in May 2014. Twitter debuted as a publicly traded company on Nov. 7, 2013, at $26 a share and quickly surged 73% to $45.10 on its first day listed.
The Twitter stock price has been under serious pressure since posting Q2 results on July 28. Shares sank 10% on July 29 following disappointing user growth totals.
The social media company posted Q2 2015 earnings per share (EPS) of $0.07 on $502 million in revenue. Analysts were looking for EPS of $0.04 on revenue of $481 million. After a 4% initial jump in reaction to the numbers, Twitter's stock price proceeded to swoon.
Setting off the decline was Twitter's average monthly active users (MAUs) count. MAUs - a key measure of growth for Twitter - came in at 304 million for the quarter, 12% higher than a year earlier but only up slightly from 302 million in the previous quarter. The metric, which didn't include users who sign up for the platform through text message, fell short of analysts' expectations of 310 million MAUs.
Tweets about $TWTR
The pressure on Twitter's stock price may not subside any time soon, according to Bob Peck, an analyst at SunTrust Robinson Humphrey, Monday on CNBC. "We would look for the fundamentals to change before we got more positive," Peck said.
Here's what our experts recommend when it comes to the Twitter stock price today...
How to Invest After Drop in Twitter Stock Price Today