Tesla Motors stock has climbed 17.9% in 2015. Tesla stock could see big moves this week as the company prepares to report Q2 earnings on Wednesday, Aug. 5, after the closing bell.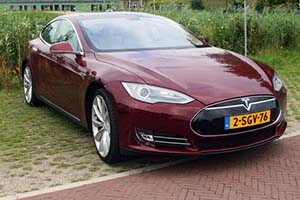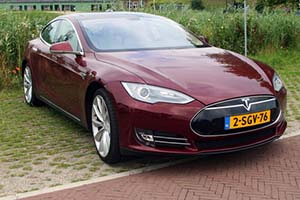 Tesla Motors Inc. (Nasdaq: TSLA) is expected to report an earnings per share (EPS) loss of $0.60. That compares to a profit of $0.11 from last year. Revenue is expected to come in at $1.17 billion, which would be 36% higher than last year.
Tesla has already announced that it delivered 11,507 vehicles in Q2, which is up 52% from last year - and a record high for the company. Shareholders can expect that number to be touted by the company tomorrow.
Tesla's wide earnings loss is due to the company investing heavily in construction, engineering, and new staff.
Tesla is currently building the Gigafactory, the world's largest lithium-ion battery factory, in Nevada. The factory is expected to take a total of $5 billion to complete. By the time it reaches full production by 2020, it should produce enough batteries to power 500,000 vehicles annually.
Investors will welcome any updates on the Gigafactory's construction.
Shareholders will also be looking for an update on the Tesla Model X. The Model X will be the first SUV from Tesla. The launch of the vehicle has already been delayed previously, so an update on the official release is expected. Company officials have already said the vehicle will have a 90-kilowatt-hour battery and falcon-wing door.
Another area of focus is China. All Tesla officials have said recently is that sales are improving in the country. Concrete delivery and sales figures will be closely watched.
Tesla stock has dipped 1.2% in the previous five trading sessions leading up to Q2 earnings, but it's still up nearly 14% in the last three months. TSLA opened Tuesday at $260.01.
According to Money Morning experts, TSLA stock still has plenty of room to run long term...