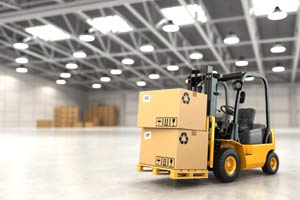 Plug Power Inc. (Nasdaq: PLUG) came into earnings season with a chip on its shoulder.
The hydrogen fuel cell vendor has been all but cast aside by Wall Street after a hype-driven run took PLUG stock up 560% to begin 2014, only for it to crash on the words of a short-selling firm.
It's down more than 75% since it hit an intraday high of $11.72 on March 11, 2014.
So, why is the PLUG stock price down so much?
The PLUG bears have consistently echoed what has now become the tired mantra of "overpromising, under-delivering." Surely, this was a problem that plagued PLUG stock for most of 2014.
As Citron Research pointed out amid last year's bull run, CEO Andy Marsh repeatedly missed rather lofty projections on a consistent basis. He even missed his 2014 revenue projection of $70 million when Plug Power posted a $64.2 million figure.
That has soured some investors. Plug Power can talk about its $100 million revenue projections for 2015 - and its $500 million projection for 2020 - all it wants, but how can Marsh disentangle his brand name from a legacy of broken promises? And how can PLUG stock ever get the Wall Street bulls back on board again?
The problem with the bear case for PLUG stock right now is that at the center of it is an unreliable short attack.
Citron Research's report was suspect from the beginning.
As it reads: "Who is behind PLUG, and what do they do? This is simple: Plug Power sells fuel cell-powered forklifts...with fuel cells they acquire from Ballard Power. Nothing fancy here, folks. Same business model since the 2000 crash."
If the current case against PLUG stock is built on this sloppy logic, then the bull case is much stronger.
These criticisms are either entirely untrue, misleading, or irrelevant with where Plug Power is now.
Most notably, Plug Power doesn't sell hydrogen fuel cell-powered forklifts. They sell hydrogen fuel cells and are the first commercially viable company to do so. And it's not just that.
In early 2014, Marsh consolidated the business model to offer the GenKey solution. This includes the GenDrive fuel cells, GenFuel - the hydrogen refueling stations - and GenCare - the customer care and maintenance service - all at once. This was at the behest of one of its blockbuster clients - Wal-Mart Stores Inc. (NYSE: WMT), a client that in and of itself is extraordinarily game-changing for the industry.
"Wal-Mart was validating the fuel cell productivity solution...Wal-Mart is a standard in terms of logistics excellence," Michael Bigger, founder of Bigger Capital, told Money Morning, adding that with Wal-Mart's endorsement, more corporate clients are soon to follow.
Furthermore, Plug no longer has the same relationship it once had with Ballard Power Systems Inc. (Nasdaq: BLDP), the company the report mentions.
Plug's acquisition of fuel cell stack developer ReliOn in April 2014 has effectively weakened that relationship.
And perhaps the most outrageous of Citron's assertions is that Plug Power is the same company it was in 2000, which couldn't be further from the truth.
Here's what Plug Power is now...