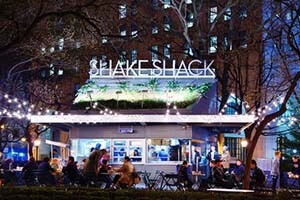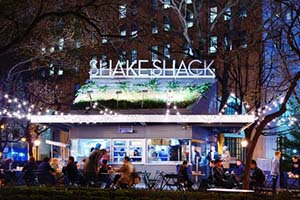 Shake Shack Inc. (NYSE: SHAK) has become the most successful IPO of 2015. The fast-casual burger chain has seen a total return of 236% from its offer price of $21. The Shake Shack stock price immediately opened up at $49 a share and skyrocketed 119% in its first day of trading. It is up 53.9% since then.
The company's latest earnings report also beat Wall Street expectations. In its second-quarter report, Shake Shack posted earnings per share (EPS) of $0.09, above estimates of $0.03. Its year-over-year revenue and same-store sales growth jumped 75% and 4.5%, respectively.
But the Shake Shack stock price's meteoric rise over the last seven months has come from nothing but conjecture. According to Money Morning Chief Investment Strategist Keith Fitz-Gerald, the company is a perfect example of the market's inclination to inflate stocks based solely on hype.
"Shake Shack remains a highly speculative company at best, and not the investment millions of people think it is," Fitz-Gerald noted.
Here are five reasons why you should avoid SHAK stock...
The Shake Shack Stock Price Is Overvalued, Reason No. 1: Insiders Are Bailing
Many of the Shake Shack IPO investors just announced they're going to sell off their shares.
On July 20, one day before the IPO lock-up expired, Shake Shack filed for a secondary offering of up to 4 million shares. A secondary offering means Shake Shack's biggest investors, including company chairman Danny Meyer and private equity firm Leonard Green & Partners, are about to sell off their huge stakes in the company.
"If these insiders believed the Shake Shack stock price was cheap and that the company had better days ahead, they'd be holding on or even buying more," Fitz-Gerald explained.
That's a huge red flag for retail investors like you and me. The massive sell-off will drastically lower the SHAK stock price, resulting in huge losses for traders like us who bought in late.
This next chart shows why Shake Shack's valuation is overinflated compared to McDonald's Corp. (NYSE: MCD) and other fast-casual restaurants...