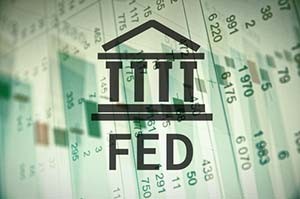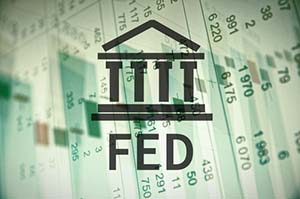 An all-important U.S. Federal Reserve meeting on Sept. 16-17 will decide whether interest rates will be raised for the first time in nearly a decade.
An Aug. 31 Bloomberg News survey found that 48% of 54 economists polled see a September increase in the benchmark lending rate, the first move up since 2006. That's double the 24% who say the move will occur in December. Seventeen percent predicted October.
But Peter Schiff, economist, best-selling author, and CEO of Euro Pacific Capital, doesn't believe the Fed is at all even considering a rate hike, despite the speculation.
"I don't think the Fed ever really, seriously considered raising rates in the first place," he told Kitco News on Sept. 2. "I think they wanted to create that impression, they wanted the markets to believe that rate hikes were under consideration, because they want markets to believe that the economic recovery is legitimate and that the economy can actually withstand the higher rates that they're pretending that they're ready to deliver."
"But I think it's all been part of a show to mask the fact that the Fed understands all we have is a gigantic bubble, not a real recovery, and if they were to raise rates, they would prick that bubble," Schiff continued. "That's the last thing they want to do, which is why all they do is talk about raising rates, but haven't actually followed through with any of that talk."
Sign up for SMS so you never miss special events, exclusive offers, and weekly bonus trades.
Kitco News
anchor and editor-in-chief Daniela Cambone (
@danielacambone
) asked Schiff whether it's actually too late for Federal Reserve Chairwoman
Janet Yellen
to consider raising rates. Schiff answered in the negative, calling the idea of a
Fed rate hike
"part of the bluff."
"Even if they leave rates at zero, the U.S. economy is going back to recession. And they're going to have to launch QE4. At least then they can claim that they were correct to be cautious - that they didn't want to jump too quickly," Schiff said. "If they actually raise rates, and then the economy goes into recession, they could be blamed for that recession. And if they have to quickly reverse course, they really look inept in their policy and lose whatever credibility they have left."
"That is why I think it would be very risky from the Fed's perspective to actually deliver on the promised rate hike. Instead, they can hide behind the fact that they never actually committed to raising rates. They always said they were dependent on the data, but they never really define what that data was. So it can really mean whatever they want," Schiff said.
Money Morning Chief Investment Strategist Keith Fitz-Gerald also interviewed with Kitco News on Sept. 1. Much of what Peter Schiff had to say falls into line with his view - investors shouldn't expect interest rates to go up anytime soon.
"A September rate hike would be totally irresponsible," Fitz-Gerald said. Citing a weak China, a downbeat consumer, lackluster data, and an American public that has been "absolutely eviscerated," Fitz-Gerald highlighted this is the wrong time to raise rates.
"They missed the window yet again," he said.
Tweet the author @TaraKateClarke, or leave a comment on Money Morning's Facebook page.
Currency Wars: China fired a shot heard 'round the world Aug. 11, stoking fears of what could become the ugliest of all currency wars. In a surprise move, the country massively devalued the yuan 2% - its biggest one-day devaluation in 20 years. China's yuan devaluation will have more than just that immediate impact - it gives the country unprecedented, long-term control over the U.S. dollar. Here's how China has managed to place the U.S. dollar on puppet strings...
Related Articles: