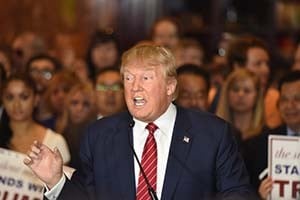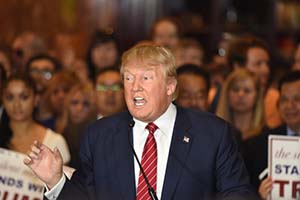 The Donald Trump tax plan will help the middle class while punishing hedge fund managers and companies that have sent American jobs overseas. That's according to the hints that leading Republican presidential candidate Donald J. Trump has dropped so far.
"We have an amazing tax plan," Trump said on the CBS News program "Face the Nation" this past Sunday. "We're going to be reducing taxes for the middle class, but for the hedge fund guys, they're going to be paying up."
Trump has dominated most of the polls in recent weeks. According to the Real Clear Politics average, he has the support of 30% of the Republican voters, compared to 20% for retired neurosurgeon Ben Carson. Former Florida Gov. Jeb Bush leads the rest of the pack with 7.8%.
While the Donald Trump tax plan has not yet been released – the real estate magnate has promised to unveil it in about two weeks – we already know several of its key points.
Digging Up the Details of the 2015 Trump Tax Plan
Some of the Trump tax plan details have come out in interviews, while others can be inferred from his 2011 book, "Time to Get Tough." In that book, Trump described several tax proposals. It's likely many of those ideas will form the foundation of the 2015 Trump tax plan.
One part of the Trump tax plan that he has discussed concerns hedge funds. Right now, hedge fund managers pay a 20% capital gains tax, although their income would otherwise push them into the top 39.6% income tax bracket.
Trump has said that hedge fund managers are "getting away with murder" and has pledged to increase what they pay. But he hasn't explained exactly how he will do this.
The Trump tax plan will also feature greatly reduced taxes on businesses. Right now, the U.S. corporate tax rate is 35% – among the highest in the world. It's the main reason about $2.5 trillion in U.S. corporate profits are sitting in overseas bank accounts.
Here's what Trump had to say about that: