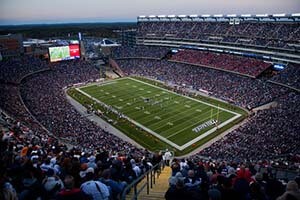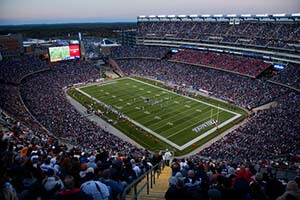 A FanDuel IPO could be one of the largest initial public offerings of 2016, as the daily fantasy sports company is now valued at roughly $1.3 billion.
FanDuel has now raised $363 million since its 2009 founding, with the most recent round of funding coming in July 2015.
The New York-based company hosts one-day or one-week fantasy sports tournaments. That's different from many traditional fantasy sports, which require a season-long commitment.
The website also allows customers to wager real money online, which is the biggest selling point for the company.
This wagering is not viewed as "gambling" by U.S. regulators because fantasy sports are considered to be "games of skill." Regulators claim fantasy sports require a level of knowledge regarding professional and collegiate sports that traditional gambling does not.
Customers can wager various amounts on different tournaments, starting as low as $1. The company says it plans to pay out $400 million in prizes in 2015 to its top players.
The company hosts tournaments dealing with the NFL, MLB, NBA, NHL, and various college sports.
FanDuel takes a percentage of every wager placed on its site, and CEO Nigel Eccles has previously said that the company became profitable for the first time in Q4 2014. The company has remained silent on its total revenue, however.
While Eccles has not provided any specifics on a FanDuel IPO date, he has said that one could take place within two to three years.
However, executives typically play coy when it comes to the timing of IPOs, and with a value north of $1 billion, a 2016 FanDuel IPO is absolutely possible.
If you think you've been hearing more lately about daily fantasy sports sites like FanDuel and competitor DraftKings, you are probably right. Since Aug. 1, FanDuel has spent $20 million on television advertising. DraftKings has spent four times that, dropping $81 million on TV ads since the beginning of August.
FanDuel is building its brand and customer base - but will that be enough to be a good investment when its stock starts trading?
Should I Invest in the FanDuel IPO?