The IBM stock prediction for the rest of 2015 is not exactly what investors want to hear - but there is a promising development taking shape ...
International Business Machines Corp. (NYSE: IBM) will announce Q3 earnings today (Monday) after the bell. Investors are worried about how IBM stock will move post-earnings because the company has reported 13 straight declines in quarterly revenue.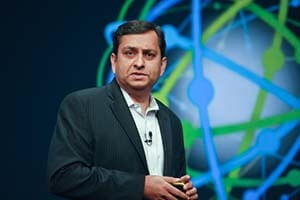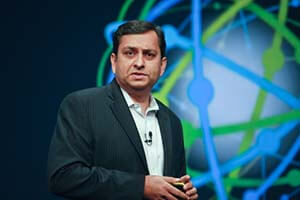 Total revenue for IBM decreased 9.79% from 2012 to 2014.
Several Wall Street predictions on IBM don't see any reason Q3 earnings will buck the trend.
One problem is this technology giant's software division is the biggest contributor to the IBM stock value, according to Forbes. And in the last IBM earnings report, software revenue fell to $5.8 billion from $6.5 billion from the same period a year before.
Forbes analysts expect software revenue to decline once again in Q3.
One reason for the decline is the company is transitioning into the booming cloud computing industry. Research and analytic company IHS Technology projected that enterprise spending on cloud computing will be $235.1 billion in 2017. That's more than triple the $78.2 billion that was spent in 2011.
IBM reported on July 20 that cloud computing revenue rose by more than 70%.Total cloud revenue for IBM was $8.7 billion from July 2014 to July 2015.
But that's not enough to appease IBM shareholders, who are getting antsy. Reuters reported in April that IBM shareholders wanted help from activist investors like Bill Ackman to help unlock more IBM stock value.
While the latest earnings report is unlikely to show a revenue reversal, there is one program that IBM wants to focus on to drive earnings growth - and to encourage more bullish IBM stock predictions...
What Can Change Long-Term IBM Stock Predictions
In 2015, IBM made a $1 billion purchase into a new business unit for its supercomputer system. IBM described this system as the biggest innovation to date.
Executives believe this supercomputer could generate $1 billion of revenue by 2018.
Money Morning readers may have first learned about this potential billion-dollar generator on "Jeopardy" in 2011...