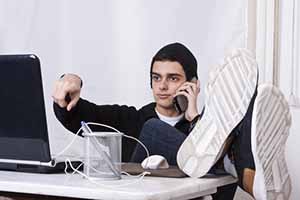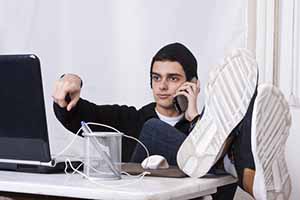 All of them.
At least, that's according to Mikko Hypponen, the chief research officer at F-Secure Oyj Security and Privacy Company. Hypponen's specific answer to the question, "How many Fortune 500 companies have been hacked?" is also a simple one.
"Five hundred."
In an interview with Bloomberg this past Monday, Hypponen said that "[Fortune 500 companies] all have security breaches, big or small."
The interview focused primarily on TalkTalk's Oct. 22 cyberattack, at which time a hacker accessed and stole personal data from the phone and broadband provider service's four million UK customer base. The attack also knocked off almost 8% of the company's stock value.
"If you have a big enough infrastructure," Hypponen declared, referring to the incredible size of TalkTalk, "you won't be able to secure all of it."
In the wake of TalkTalk's attack, the U.S. Senate is set to clear the Cybersecurity Information Sharing Act (CISA) today (Tuesday). The legislation is a comprehensive step toward securing private data networks against malicious hackers - a means by which companies can share early "cyber threat indicators" with the U.S. Department of Homeland Security.
So it seems that, finally, a more united front against cyber attackers is at last coming to fruition. At least, between corporations and the government, that is.
But what about keeping the general public informed? It is, after all, our information at risk most of the time - our credit card numbers, addresses, birth dates, and Social Security numbers.
Yet many folks never know their information has been compromised until months after the event. Though looking at what's happened to TalkTalk's stock price, it's not surprising why these companies aren't quick to come clean...
How Many Fortune 500 Companies Have Been Hacked? 5 Examples
No. 1 - Sony: Sony Corp. (NYSE: SNE) confirmed that Michael Jackson's entire archived collection had been stolen by hackers in April 2011. The attackers illegally downloaded more than 50,000 digital files to resell. It was also discovered in the weeks that followed the hackers also targeted Sony's PlayStation Network. This was not confirmed by a Sony representative until March 3, 2012.
No. 2 - Mitsubishi Heavy Industries: Mitsubishi Heavy Industries Ltd. (TYO: 2011) revealed that it suffered a hacker attack in August 2011 that caused some of its networks to be infected by malware in Japan. The infected sites included its submarine manufacturing plants in Kobe and the Hagoya Guidance and Propulsion System Works - which makes engine parts for missiles.
No. 3 - Nationwide: Nationwide Mutual Insurance Co. released an official statement on Oct. 3, 2012, verifying a hacker broke into its systems and compromised personal data belonging to 1.1 million American customers.
No. 4 - ebay: Ebay Inc. (Nasdaq: EBAY) revealed that attackers compromised a database containing encrypted passwords and other non-financial data between late February and early March 2014. The database included names, email addresses, home addresses, phone numbers, and dates of birth. The company recommended its 145 million users all change their passwords.
No. 5 - Fidelity: Fidelity National Financial Inc. (NYSE: FNF) notified an undisclosed number of individuals that their personal information may have been compromised after a small number of employees were victims of a phishing scam. Phishing scams involve hackers posing as trustworthy entities in order to glean private information from vulnerable users.
Find us on Twitter @moneymorning.
All Eyes on the Fed: While the Fed is expected to once again pause on implementing an interest rate hike, this week's FOMC meeting will still be closely watched. Investors and economists will look for any hint of change in the Fed's outlook, as well as an indication if rates will rise before the end of the year. Will the December FOMC meeting lead to a rate hike?
Related Articles: