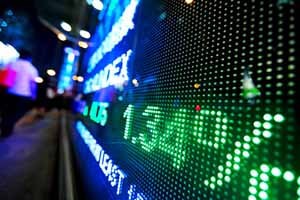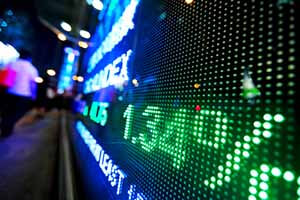 Nasdaq stocks continue to outperform the other markets in 2015.
The Nasdaq Composite surged another 3% last week, and it's up more than 7% in the last month.  Year to date, it has climbed 6.3%. That makes the Nasdaq the best major market in the United States this year.
In 2015, the Dow Jones Industrial Average has dropped 1.4%, while the S&P 500 Index is up just 0.1%.
On April 23, the Nasdaq Composite actually topped its all-time closing peak of 5,058 hit 15 years ago.
Many of the biggest and best-known Silicon Valley companies are listed on the Nasdaq, and they've been leading the Nasdaq stocks this year.
An improving U.S. economy and an employment rate approaching normal levels has been a strong catalyst for all U.S. stocks. Growing consumer sentiment and spending, boosted by rising wages, have also helped Nasdaq stocks. Plus, loose global monetary policies and a longer than expected pause on an interest rate hike from the U.S. Federal Reserve have fueled gains.
Here's a look at five of the best performing Nasdaq stocks in 2015...
Top Nasdaq Stocks No. 1: Netflix Inc. (Nasdaq: NFLX)
Netflix Inc. (Nasdaq: NFLX) has been one of the top Nasdaq stocks in 2015. On June 23, the video streaming giant announced a 7-for-1 stock split. The move was highly anticipated as the stock had skyrocketed 182% over the previous year. That made Netflix the fourth highest priced stock in the S&P 500. Earlier this month, NFLX reported steady subscriber growth both in the United States and abroad. That backs reports that many consumers are moving to online and on-demand platforms and away from traditional network and cable television. Netflix has also had major success with original content. Shares are up 500% over the last five years and 109.8% year to date.
Continue reading for four more of the top Nasdaq stocks on the market today...