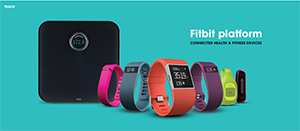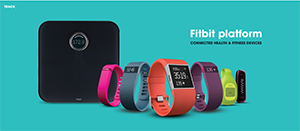 The Fitbit Inc. (NYSE: FIT) stock price is up 26.6% since the company went public in June, but shares have plunged 21.1% in the last three months.
The recent volatility has investors wondering if they should buy Fitbit stock now at its recent price of $37.51…
Fitbit is set to report Q3 earnings after the bell on Monday, Nov. 2. Analysts expect the wearable tech firm to post earnings per share of $0.10 on revenue of $351 million.
And Fitbit could smash expectations for the second consecutive quarter as the firm continues to benefit from market dominance over the Apple Watch.
According to a Morgan Stanley (NYSE: MS) survey, consumer purchase intention (CPI) – which measures a person's favorability toward competing products – of Fitbit devices rose from 15% in May to 17% in July. Meanwhile, CPI for Apple Inc.'s (Nasdaq: AAPL) prized smartwatch fell to 20% over the same period.
"We see less Apple Watch cannibalization risk," Morgan Stanley analyst Katy Huberty said after the survey. "Fitbit's leadership in a large ($10B) and fast growth market merits a high valuation."
Bloomberg reported Fitbit products outsold Apple Watches by a wide margin in the second quarter. Fitbit sold 4.5 million devices between April and June, up 162% from the year-ago period. Apple only sold 3.6 million watches during the period.
But high sales figures may not be enough to boost the Fitbit stock price after earnings…
Even if Fitbit matches consensus estimates, Fitbit's EPS and revenue will have declined by 52% and 12.3%, respectively, from the previous quarter.
And earnings aren't the only thing for investors to watch. Here's what else you need to know if you're wondering whether or not to buy Fitbit stock…
Should I Buy Fitbit Stock?