We talked yesterday about the collapse of Macy's Inc. (NYSE: M) and the three "death blows" to the retail industry behind it.
But I didn't talk to you about how to trade it.
So far Macy's stock has lost 40% in four months. It's trading near a three-year low and a P/E ratio of below 10.
What happens next? Is it going up based on the value of its real estate assets, the strength of its dividend or management, or clues from insider buying, and thus a bargain right now? Or is it going down and therefore a candidate to short or buy puts on?
Here's what I see.
What's Next for Macy's Stock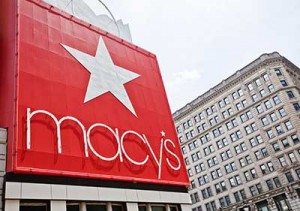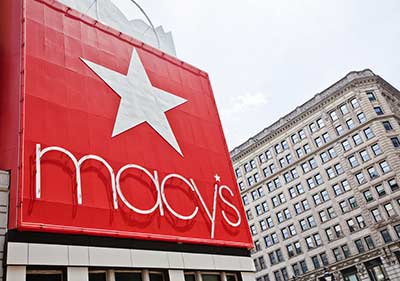 Like many underperforming companies, Macy's has attracted the attention of an activist investor who thinks it knows how to fix what ails the retailer. Starboard Value LP wants Macy's to spin off its valuable real estate into a REIT, claiming that such a move would increase the company's stock price to $125 per share. Macy's told Starboard to take a hike. Like Target Corp. (NYSE: TGT), which resisted activist Bill Ackman's overtures to sell its real estate several years ago, Macy's believes that burdening itself with large lease obligations while losing control and possession of its valuable real estate would not be a prudent move.
Sears Holdings Corp. (Nasdaq: SHLD) recently sold a significant amount of its most valuable real estate to a REIT called Seritage Growth Properties (NYSE: SRG) - whose name should be interpreted as an oxymoron since any REIT with Sears as its single tenant has little prospect for growth. A Macy's REIT likely wouldn't fare much better in the growth category, though Macy's is a far more robust company than Sears (though that isn't saying much). As a point of interest, J. Crew, a mall-based retailer owned by a prominent private equity firm, took the unusual step about a year ago of writing off the entire value of its physical store locations. The value of bricks and mortar is deteriorating. Seritage didn't provide any meaningful boost to Sears' stock price, and it remains to be seen whether a REIT, which seems to be the idea-du-jour for activist investors, would help Macy's very much in the long run.
Finally, Macy's also made a crucial mistake that many companies have made during the bull market of buying back massive amounts of stock to prop up its stock price and enrich its management. In the third quarter, the company bought back $900 million of stock at an average price of $53.89 per share, a price that makes the purchases look extremely foolish now. (It started trading at $38.75 today.) Readers may remember that Sears spent billions of dollars buying back stock at prices as high as $180 per share. Today that stock is trading at $23.52 per share. At some point, companies will stop kowtowing to Wall Street and buying back stock rather than investing back in their businesses. Until then, they will continue to go the way of Macy's and the rest of the dying department store business.
Here's the bottom line on M stock.
Join the conversation. Click here to jump to comments…
About the Author
Prominent money manager. Has built  top-ranked credit and hedge funds, managed billions for institutional and high-net-worth clients. 29-year career.