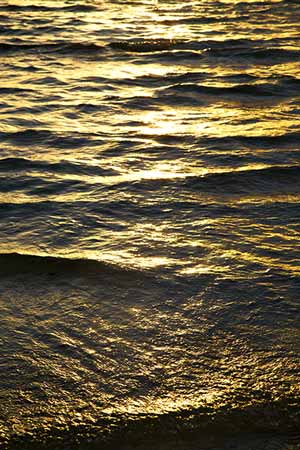 This month, already vast China gold reserves grew even larger...
The Shandong Provincial No. 3 Institute of Geological and Mineral Survey announced on Nov. 9 it discovered a 470.4-ton gold deposit in the East China Sea. That's the largest and first-ever undersea gold mine found in the country.
At the current price of gold, that amount is worth roughly $16.4 billion.
"The gold deposit was 2,000 meters under the north coastal water near Sanshan Island. It is the largest and ever first undersea gold mine found in China," Zhu Xi of People's Daily Online reported on Nov. 10. "According to Ding Zhengjiang, the vice director of the said institute, the gold deposit is part of a crablike ore belt that lies deep at the sea bottom. Invested by Laizhou Ruihai Mining Ltd., the marine ground investigation took three years and involved over 120 kilometers of drilling, with 67 sea drilling platforms and nearly 1,000 geological workers at most."
China has noticeably increased efforts to mine and stockpile gold this year...
On May 7, Beijing proposed a partnership with India to mine a very difficult - but promising - deep seabed area of the Indian Ocean. And in July, after six years of secrecy, China revealed it now holds 1,658 tons of gold reserves - a surprise 60% increase since it last reported in 2009. The country overtook Russia to become the world's fifth-largest holder of gold.
The Red Dragon's lust for the yellow metal will come as no surprise to regular Money Morning readers. Resource Specialist Peter Krauth has frequently noted China's high gold demand - and what the country intends to do with its growing store of wealth...
The Reason China Gold Reserves Are Growing Fast
"China has a long-time affinity toward gold," Krauth wrote on Aug. 5. "For the past several years, it's consistently been one of the top two gold consumers worldwide. (India holds the title of No. 1 gold consumer - for now.) China is also the world's largest gold producer."
Krauth believes China's mad dash for gold is in large part because the country wants to exert more influence over the gold market - and gold prices...