You may not realize it, but the government's war on cash has already begun.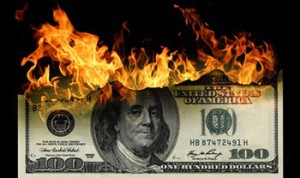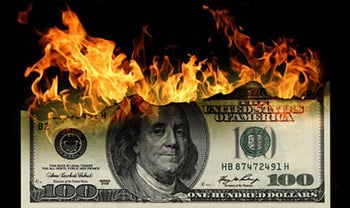 And it's happening not just in the United States, but all over the world. In fact, many countries are well ahead of the U.S. in the war on cash.
Several European countries have ceilings on cash transactions – and they keep lowering them.
In France, the maximum cash transaction dropped from €3,000 to €1,000 ($3,260 to $1,085) on Sept. 1.
Spain imposed a €2,500 ($2,715) limit on cash transactions in 2012.
Italy lowered its ceiling on cash transactions from €2,500 to €1,000 ($2,715 to $1,085) in 2011.
Don't Miss: How to Make a Killing… When Everyone Else Is Panicking
The United States has no cash ceiling restrictions (yet), but trying to withdraw as little as $2,000 from your own bank account will put you under government suspicion.
According to the Bank Secrecy Act, banks must file a Suspicious Activity Report for large transactions because it's often a signal of criminal activity, such as money laundering, tax evasion, or identity theft.
Money Morning Capital Wave Strategist Shah Gilani recently had an unpleasant brush with the Bank Secrecy Act himself. A teller refused to cash his check for several thousand dollars unless he "filled out a form."
An Early Glimpse of the Government's War on Cash
Gilani said this is an early warning of the U.S. government's war on cash – capital controls.
"That means you might not be able to get the money you want out of an ATM. You might not be able to cash a check when you have plenty of money in your account. Or worse… your bank could take your deposited cash and convert it to shares of stock in that bank," Gilani said. "In other words, if you think you'll always be able to get your money out of your bank, you're wrong."
It would be easy – and a mistake – to dismiss the war on cash. After all, don't most of us get our paychecks direct deposited into our bank accounts? And don't we pay most of our bills and purchases with credit cards, debit cards, and other forms of electronic payment?
We do, but that only makes the government's war on cash that much easier.
The real issue is why governments want the death of cash.
You're not going to like this…