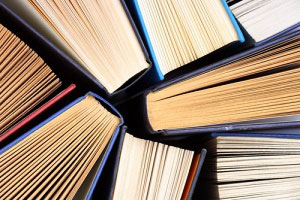 With the Dow Jones Industrial Average falling more than 5% to start 2016, new investors have plenty of questions about how to start investing now. The first thing investors need to remember is that even when the markets are volatile, there is plenty of profit to be had.
That's why Money Morning Chief Investment Strategist Keith Fitz-Gerald has shared his top guides for those wondering how to start investing in 2016.
According to Fitz-Gerald, the first place to start is with the best investing books.
"Reading provides three key elements successful investors need: mental stimulation, knowledge, and stress reduction," Fitz-Gerald said. "All help you form new brain pathways called synapses while strengthening existing mental connections."
Fitz-Gerald has carefully compiled a list of eight of the best investment books that he believes will appeal to you and much as they have to him. Every one of Fitz-Gerald's hand-picked selections will help you get a profitable head start on 2016.
And these books aren't just for beginners. After this year's rocky first week for stocks, we could all use a refresher on how to start investing.
Here are Fitz-Gerald's eight favorite investment books to read and share in 2016...
Learn How to Invest Now with These 8 Investment Books
How to Start Investing, Book No. 1: "Econned" by Yves Smith
First published in 2010, this book provides a bird's-eye view into the world of high-stakes finance and modern economics that most people simply take for granted.
"If you've ever wondered what really happened in 2007 and want to go beyond the pabulum, this is a terrific read, albeit a serious one," Fitz-Gerald said.
How to Start Investing, Book No. 2: "The Richest Man in Babylon" by George Samuel Clason
This 1929 classic is a thoroughly entertaining read with simple, easy-to-understand wealth-building lessons via the eyes of ancient Babylon merchants, herdsmen, and other denizens of the era.
"I like this book because it's a reminder that, despite the exponentially more complicated world we live in today, the most important wealth-building principles are timeless," Fitz-Gerald said.
Continue reading for the rest of Fitz-Gerald's picks...
How to Start Investing, Book No. 3: "Get Rich with Dividends" by Marc Lichtenfeld
Dividends have proven time and again to be a crucial part of any portfolio. This book underscores dividends' prowess in a compelling and fantastic read.
"Easy to understand and comprehensive, you'll get a good look at something most investors miss," Fitz-Gerald said.
How to Start Investing, Book No. 4: "Golden Nuggets" by Sir John Templeton
Widely recognized as one of the most successful investors of all time, Sir John Templeton continues to inspire investors, economists, and analysts. Every $10,000 invested with the iconic investor in 1954 when he launched the Templeton Fund swelled to more than $3 million when he retired in 1992. This book is a compilation of sayings and perspectives Sir John Templeton adhered to.
How to Start Investing, Book No. 5: "How to Be Richer, Smarter, and Better-Looking Than Your Parents" by Zac Bissonette
This book is a must for anyone braving today's dysfunctional world for the first time. It's a serious look at a serious world, yet it's flecked with fun.
"I like the fact that he's a millennial and makes no bones about taking a disciplined path towards controlling your money," Fitz-Gerald explained. "And I'll forgive him for thinking you can't beat the markets."
How to Start Investing, Book No. 6: "Bailout Nation" by Barry Ritholtz
Rithlotz pens a wonderfully written book filled with an unapologetic roller-coaster ride of emotions featuring a history lesson everyone needs to know.
How to Start Investing, Book No. 7: "Extraordinary Popular Delusions and the Madness of Crowds" by Charles Mackay
Fitz-Gerald recommends the Kindle edition of this classic. First published in 1841, some deem this read antiquated. Fitz-Gerald, however, shrugs off such talk: "Ironically, those are the same people who think 'it'll be different this time.'"
How to Start Investing, Book No. 8: "Navigate the Noise: Investing in the New Age of Media and Hype" by Richard Bernstein
You'd think the Internet would make investing easier but, in fact, the age of massive and instant information access is creating a near useless stream of "noise."
"This book lays out many of the same principles we talk about when it comes to sorting through it profitably," Fitz-Gerald said.
Stay informed on what's going on in the markets by following us on Twitter @moneymorning or liking us on Facebook.
The Gold Mining Revolution: Technological advancements in gold mining have been stagnant, but one tiny Canadian company is about to change that. Its special extraction method will slash production costs and send gold prices soaring. In fact, this nano cap could disrupt the entire industry...