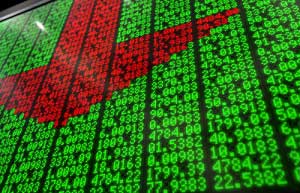 A stock market crash in 2016 wouldn't be unexpected right now. That's a frightening thought for investors who are unprepared...
Stocks had a rough start to the new year, with the Dow Jones Industrial Average plummeting nearly 8% in the first 10 trading days of January. Investors are capitulating over concerns about China's slowing economy and its collapsing stock market. Tepid global growth and the Fed's decision to raise interest rates in December isn't improving investor sentiment either.
But will there be another stock market crash like we saw in 2008?
In the following video, Money Morning breaks down the likelihood of a stock market crash in 2016...
Tweet the author 
@cgsaucier
, or leave a comment on Money Morning's
Facebook page
.
Did Saudi Arabia Just Shoot Itself in the Foot? Low oil prices mean less revenue for OPEC's wealthiest nation - and even though Saudi Arabia has hundreds of billions in the bank, two new developments will chip away at those savings faster than ever...