The Dow, S&P 500, and Nasdaq closed out last week with gains of 1.51%, 1.58%, and 1.91%, respectively. But this list of penny stocks features five small-cap stocks that all ended the week with double-digit gains.
Investors are always on the lookout for hot penny stocks because they can post double or triple-digit profits in short periods of time.
That's why we compiled this list of penny stocks to watch. Each has posted a double-digit gain in the last week…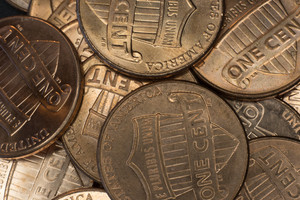 While penny stocks can bring huge profits, they can also bring high volatility. That's why Money Morning experts advise that penny stocks should only represent a small percentage of any portfolio. And one stock should never account for more than 2% of your investing capital.
Money Morning Chief Investment Strategist Keith Fitz-Gerald says the key to finding the best penny stocks in 2016 is the same as finding any strong investment. Know what to look for and have the right risk tolerance and perspective.
At Money Morning, we focus primarily on penny stocks listed on major exchanges like the NYSE and the Nasdaq. That's because they are less risky than penny stocks trading on the Over-the-Counter market or the Pink Sheets.
While they don't trade for pennies per share, they still offer the potential for substantial gains over a short time frame.
Here's our list of penny stocks to watch this week and the huge profits they've brought investors…
List of Penny Stocks No. 5: CRH Medical (NYSE: CRHM)
CRH Medical Corp. (NYSE Arca: CRHM) is a Canadian-based medical company providing products and services to U.S. physicians for the treatment of gastrointestinal diseases. Its key product is the CRH O'Regan System, a single-use, disposable, banding technology for treating hemorrhoids. Over the last three months, CRHM purchased two ambulatory service centers to expand its reach. Last week, CRHM reported much improved quarterly and full-year results. Revenue rose 234% quarter over quarter in Q4, while FY2105 revenue soared 978% year over year. The company also provided upbeat guidance for 2016. Shares ended last week at $3.26, a 24.4% gain, and were up another 2.15% Monday at $3.33.
List of Penny Stocks No. 4: Parnell Pharmaceuticals (Nasdaq: PARN)
Parnell Pharmaceuticals Holdings Ltd. (Nasdaq: PARN) is an integrated pharmaceutical company focused on developing, manufacturing, and commercializing various animal health solutions. The company reported a 58% jump in full-year 2015 revenue last week. PARN also said it reached several milestones last year, including tripling the size of its U.S. production animal business. "Most impressive was the rapid development of our digital technology assets, which continue to evolve as a key differentiator in our value proposition to veterinarians and animal owners," the company said. In 2016, the company said it expects revenue to again grow rapidly. Its 2016 goal is to launch at least two new products. PARN shares closed last week at $2.87, a 34.7% gain. Shares added another 2.09% Monday to $2.93.
List of Penny Stocks No. 3: Chesapeake Energy (NYSE: CHK)
Chesapeake Energy Corp. (NYSE: CHK) produces oil and natural gas through acquisitions, exploration, and development of underground reservoirs in the United States. Shares have been under pressure amid the recent and prolonged plunge in oil and natural gas prices. Last week, CHK reported a loss of $0.16 per share, $0.02 better than estimates. The company also said it is proactively trimming capital expenditures. Bankruptcy rumors floated earlier this month, which the company vehemently denied. CHK shares surged 35% to $2.70 last week as oil prices sharply rallied.
List of Penny Stocks No. 2: Presbia (Nasdaq: LENS)
Presbia Plc. (Nasdaq: LENS) is a Dublin, Ireland-based global leader in ophthalmology. The company develops and markets optical lens implants for treating presbyopia. Presbyopia is a gradual loss of near vision. An estimated 1.8 billion people worldwide have some degree of presbyopia. The most common treatment is reading glasses or contact lens, but LENS aims to change that. In September, the company announced it completed the second-stage enrollment of its Food and Drug Administration (FDA) pivotal study, a significant milestone in the FDA approval process of its surgical procedure, Presbia Flexivue Microlens. Last week, the company said that while it has approvals to commercialize the procedure in dozens of countries, it's taking a highly focused approach to create awareness of its surgical solution for near-vision loss. LENS ended last week at $5, a 40.6% gain.
List of Penny Stocks No. 1: KEYW Holding (Nasdaq: KEYW)
KEYW Holding Corp. (Nasdaq: KEYW) provides mission-critical cybersecurity, cyber superiority, and geospatial intelligence solutions in the United States. The company operates through government solutions and commercial cyber solutions segments. Its solutions are designed to respond to the critical needs for agile intelligence in the cyber age and to assist the U.S. government in its national security priorities. On Feb. 24, KEYW reported an earnings loss of $0.12, $0.06 better than estimates. Following earnings, Chardan Capital Markets upgraded KEYW to "Buy" from "Neutral" and set a price target of $8.50. KEYW stock is up more than 42% in the last five days.
Stay informed on what's going on in the markets by following us on Twitter @moneymorning or liking us on Facebook.
The Essential Guide to Buying Gold and Silver: Precious metal investing is widely regarded as the best "crisis insurance" for your portfolio. This guide gives you everything you need to know about the best stores of value in history, gold and silver. Read more…