One of Jack Dorsey's two "children" took a big step today by releasing its first earnings report.
Square Inc. (NYSE: SQ) reported fourth-quarter earnings after the bell today, March 9. The firm lost $0.20 per share on $374 million in revenue. Analysts expected a loss of $0.13 per share on revenue of $343 million.
Square stock is up 3.9% to $12.40 in post-market trading, despite losing more than expected.
Although shares are jumping, don't treat the knee-jerk reaction as a buying opportunity. In fact, there's one fundamental reason why SQ stock will decline even further in the coming months.
But first, here's why the company has underperformed since going public last November...
Why the Square Stock Price Has Crashed in 2016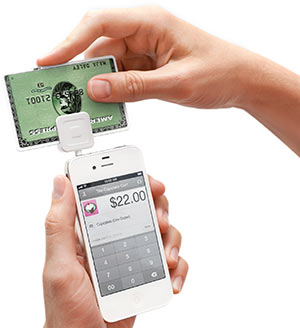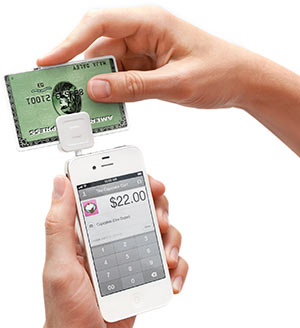 Many investors were confident Square had long-term growth potential after its highly-publicized IPO. Having a name like Jack Dorsey leading the company helped, too.
The financial tech company is the second venture of Jack Dorsey, the co-founder and CEO of Twitter Inc. (NYSE: TWTR). Square manufactures and sells Square Readers, devices that plug into a smartphone's headset jack and let users accept credit and debit card payments.
The Square IPO priced far below the $11 to $13 range at $9 a share. The company only raised $243 million and was valued at $2.9 billion - less than half of its private valuation a year earlier.
Despite soaring 45% on its first day, the Square stock price has gradually declined since. After peaking at $13.09 a share on Dec. 31, it fell a whopping 33% during the first month of 2016. It had rebounded nearly 37% over the last month, but the stock is still down 9.8% from its first-day close.
Its steady decline is attributed to increasing competition in the financial tech market. Shortly before the Square IPO, Apple Inc. (Nasdaq: AAPL) announced it was developing a payment service with JPMorgan Chase & Co. (NYSE: JPM) and Wells Fargo & Co. (NYSE: WFC). Paypal Holdings Inc.'s (Nasdaq: PYPL) app Venmo is surging in popularity and accounted for 19% of mobile money transactions in 2014.
But there's another reason we recommend avoiding Square stock in the short term...
One Bearish Factor for Square Stock in 2016
One reason why SQ stock will fall is the unstable state of the IPO market right now.
You see, all companies that went public in 2015 are down an average of 2% from their offer prices. That's much worse than the average 21% return for all 2014 IPOs.
This weak IPO activity has carried over into 2016. There have only been five IPOs so far this year thanks to the broader market volatility. In fact, not one single company went public during the month of January due to the 6.5% decline in the Dow Jones Industrial Average.
According to Money Morning Chief Investment Strategist Keith Fitz-Gerald - a 30-year market veteran who correctly predicted the early-2000s dot-com crisis - IPOs are always dangerous for retail investors. That's because Wall Street traders and hedge fund managers are the only ones who can profit from newly issued companies.
"IPOs are little more than a get-rich-quick scheme that's so heavily stacked against you that it makes the house odds in Vegas seem downright conservative," Fitz-Gerald said last June.
A good rule-of-thumb for new stocks like Square is to wait at least three quarters before considering investing. It's important for the company to prove it's worth your money by boasting a few strong earnings reports.
Alex McGuire is an associate editor for Money Morning. You can follow him on Twitter at @AlexMcGuire92.
Like us on Facebook: Money Morning
The Uber IPO Anticipation Is Quickly Building... It's no surprise that investors are eagerly waiting for the opportunity to invest in the highest-valued company in the world. But the ride-hailing service just made a huge expansion announcement that will drive the hype to atmospheric levels. Here's why Uber's recent announcement is one of the reasons it will become one of the biggest IPOs in history...