The EMC stock price has been flat over the last year, despite Dell and Silver Lake Partners announcing a $67 billion acquisition offer in October 2015.
According to Business Finance News, Dell plans to sell its non-core business units to fund the deal. Dell hopes to complete the acquisition of EMC Corp. (NYSE: EMC) by October 2016. And despite the stock's muted reaction, this is a massive deal for investors. In fact, it could be the largest tech deal in history.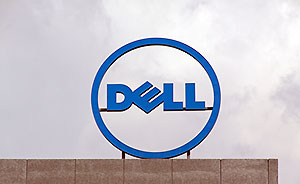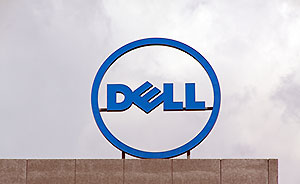 With Dell taking actionable steps to fund the deal, investors are now asking "should I buy EMC stock?"
Before we get to how to play EMC stock now, let's take a closer look at the $67 billion deal...
In 2013, Dell was taken private by founder and CEO Michael Dell and Silver Lake in a $25 billion buyout. As the PC market was slowing, Dell began searching for ways to diversify its business.
EMC is in the lucrative and growing market of managing and securing data enterprises. In fact, the International Data Corporation projected that spending in the Infrastructure-as-a-Service (IaaS) industry reached $16.5 billion in 2015.
Analysts believe that the combined revenue of Dell and EMC would be between $74 billion to $76.5 billion. Competitors Hewlett-Packard Co. (NYSE: HPQ) and International Business Machines Corp. (NYSE: IBM) reported net revenue of $111.5 billion and $92.8 billion, respectively, in 2014. So acquiring EMC would put Dell closer to the biggest revenue generators in the computing market.
While this move clearly benefits Dell, it also benefits EMC because of its lengthy battles with activist investors. Elliot Management Corp. has pressured EMC to sell itself or spin off its position in VMware Inc. (NYSE: VMW), in which EMC has an 80% stake, since 2014.
Through the deal with Dell, EMC shareholders would receive shares in a tracking stock that is tied to the performance of VMware.
While the implications of this tech deal would be massive, the EMC stock price has been stagnant. EMC has a 52-week range of just $22.66 to $28.77 per share. It opened this morning at $26.33 and is up 0.8% in the last 12 months.
Could the Dell acquisition send EMC stock soaring ahead of the October 2016 closing deal date? Here's what you need to know...
Can the EMC Stock Price Climb Before the Dell Acquisition?
Over the past 10 years, the EMC stock price has climbed 92.96%.
EMC Corp. has a price/earnings (P/E) ratio of 25.88, which is low for the tech industry. And that means EMC stock could be undervalued.
But unfortunately, the time to make a hefty profit from EMC is over...
You see, EMC shareholders may only receive $24.05 per share once the deal is finalized. The only benefit of owning EMC would be receiving shares of the tracking stock tied to VMware.
And VMW isn't a great investment right now...
VMW experienced massive sell-offs after the Dell announcement. It was trading at $81.49 on Oct. 7, just days before the announcement. VMW opened at $50.67 this morning, a 37% loss in roughly six months.
Money Morning Defense & Tech Specialist Michael A. Robinson believes that you shouldn't buy into tech stocks just because of acquisition speculation.
"It's probably too late to get in now on speculation of a buyout," Robinson stated in October. "I don't chase stocks like that, especially in a market as volatile as this."
Because of the inevitable acquisition deal, Thomson First Call analysts have placed a one-year price target of $28.45 on EMC. That's only slightly higher than its 52-week high of $28.77, which means the analysts don't believe there's much upside left.
The Bottom Line: The Dell-EMC merger is a smart move for both companies, but it won't move the EMC stock price any higher. For investors asking "should I buy EMC stock," the answer is no. It's too late to capture any large gains now since the deal has been floating around for months.
Jack Delaney is an associate editor for Money Morning. You can follow him on Twitter and follow Money Morning on Facebook.
Opportunity Alert: It's true that you would have to be a fortune teller to know exactly when a bear market would start and end. But fortune telling isn't Chief Investment Strategist Keith Fitz-Gerald's profession. His goal is to protect your wealth, maximize gains, and help you focus on what's really going on in the market. In his Money Map Report, this financial guru has used his years of experience as a trader in one of Wall Street's leading firms to help his readers find 86 double- and triple-digit winners. You can learn more about Keith's Money Map Report here...