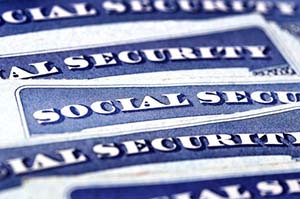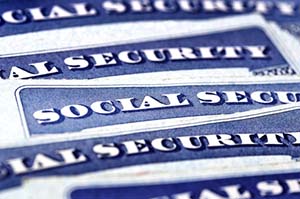 Social Security turned 80 years old in 2015. To date, Social Security is the biggest social welfare program run by the U.S. government. It takes up 24% of the federal budget.
The program was created under the best intentions. And it has helped millions of elderly Americans with their living expenses.
But the notion of Social Security is now failing.
You see, the Social Security trust fund, or "pool" as it's sometimes called, is made possible by non-retired workers. As long as they have a job, they pay into the trust fund up until retirement. But by 2020, more benefits will be paid out to retirees than what's payed into the trust fund. That will create a shortfall for future retirees that can be covered by the trust fund's surplus only until 2035.
The cause behind the deficit is a giant demographic shift in the United States...
In 2010, there were 40.3 million Americans age 65 and older, according to the U.S. Census Bureau. That's more than any other time in U.S. history. And the number of Americans approaching retirement age is expected to increase even more until 2020.
More retirees means less revenue for the Social Security program. And there aren't enough working Americans to make up for the loss. Only about 63% of Americans are in the labor force as of March 2016. If Social Security isn't permanently reformed soon, the program will only pay 75% to 80% of current benefits past 2020.
That's the sad state of our biggest social welfare program.
But it wasn't always failing.
Here's a look at how Social Security started...
The History of Social Security
Social Security arose out of the Great Depression in the early 1930s. The Great Depression was the longest depression of the 20th century, and it was felt around the world. For Americans, all income groups were affected. Unemployment rose to 25%, while personal income, tax revenue, and international trade plunged.
With so many Americans distressed and out of work, the government stepped in to offer aid. The Social Security Act was ratified by President Franklin D. Roosevelt in 1935. It was a part of Roosevelt's Second New Deal, a series of social programs targeting income inequality and poverty.
Just as it does today, Social Security was intended to help elderly retirees, many of whom had their income and investments slashed during the Great Depression. President Roosevelt was the first president in U.S. history to advocate government assistance for the elderly.
At the time, Social Security payments were made in lump sums. In 1940, it switched to a monthly payment schedule since workers were now paying into the newly created "trust fund."
The Social Security Act has undergone several amendments since its passing:
In 1972, Congress approved a 20% increase in benefits for retirees. In addition, the amendment also called for a cost-of-living adjustment (COLA) to account for rising prices. The COLA would be made every year based on the Consumer Price Index increasing 3% or more.
In 1977, President Carter signed legislation to fix the COLA, because the nation was experiencing unusually high inflation. He increased Social Security withholding from paychecks to 6.15% from 2%.
In 1983, Congress passed several amendments that tackled the impact of declining real wages on Social Security. Social Security's income tax wasn't enough to match the benefits being paid out. High unemployment levels also lowered the amount of money generated by the Social Security tax. New amendments taxed the Social Security benefits of high-income individuals and also created a six-month delay for the COLA.
Despite being over 80 years old, Social Security's purpose hasn't changed. It's still relied on heavily by retirees.
But unless sweeping changes are made, Social Security's future funding will be severely limited. And one of the most palpable legacies of Roosevelt could soon dry up forever.
Follow Money Morning on Facebook and Twitter
How COLA Is Calculated Is An Absolute Joke: The U.S. Social Security Administration (SSA) makes a cost-of-living adjustment (COLA) to beneficiaries each fiscal year. The idea is to make sure money going to seniors keeps pace with rising costs. But there is a massive problem with the way COLA is calculated - just look at these numbers...