I've switched up my "hierarchy" of global currencies.
The yuan is still headed downhill, and my short recommendation still stands: click here to get it.
But contrary to the opinions of many "experts" like Kyle Bass, China's collapse will be a long, slow slide to oblivion, not a spectacular crash. (I read that Mr. Bass is starting a new fund dedicated to his melodramatic declaration that the yuan will collapse. This is in addition to the 85% of his existing fund invested in short-China ideas. Beware hedge fund managers with press agents.)
My response to this initiative is that it is unlikely to work out any better than Mr. Bass's widow-maker trade on Japanese government bonds that was based on a similarly flawed understanding of the time-scales on which Asian economies function. The yuan is undoubtedly overvalued and will decline in value over time, but as tempting as it is to imagine a Chinese collapse, it simply isn't going to happen quickly.
In my opinion, the Japanese yen has now moved ahead in the "race to the bottom."
Why the Japanese Yen's Recent Rise Won't Last Forever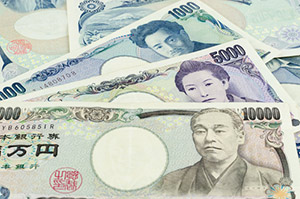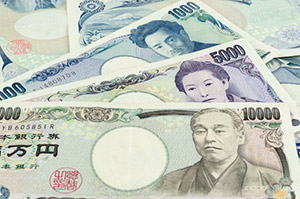 My original hierarchy of currencies was GOLD-USD-EURO-YEN-YUAN.
I've now changed it to GOLD-USD-EURO-YUAN-YEN. I switched the yen and yuan because I think the yen will devalue faster than the yuan.
The yen is likely to decline more rapidly than the yuan despite the yen's recent strength (and clearly that isn't a speedy trade in itself). The yen has been a big disappointment to those (myself included) expecting it to drop against the U.S. dollar this year as a result of Japan's increasingly desperate efforts to weaken its currency and stimulate economic growth.
Despite unprecedented efforts to ease monetary policy, the yen surged to an 18-month high by mid-April against the U.S. dollar. Not to be deterred, the Bank of Japan said it "will not hesitate to take additional easing measures in terms of…quantity, quality, and the interest rate if it is judged necessary."
The yen's rise is likely due to two primary factors: first, the yen and Japanese Government Bonds are still viewed as safe-haven assets (faith that is profoundly misplaced in my view); and second, increasing doubts that the U.S. Federal Reserve will raise interest rates aggressively this year (I think they may raise rates once but that's about it).
Unfortunately, low interest rates do not work the way central bankers expect, leading to slower growth. I still expect the yen to weaken, but its failure to do so immediately is another example of the fact that economics often works in practice but not in theory.
I would maintain short yen positions, however, because the Japanese will continue their efforts to debauch their way out of insolvency. Their efforts won't work, but they won't stop trying. This fatal dance to the death of paper currencies will continue as long as it can, but in the end gold will be king.
The devaluation of the yen and yuan is another version of what we are seeing everywhere – the destruction of paper currencies. I frequently observe that the death of currency will go hand in hand with the Super Crash. As I have written repeatedly, the only defense against this is to buy gold, silver, and other tangible assets. Investors should continue buying gold (physical, paper, whatever) as well as gold mining stocks and save themselves.
As always, I recommend puts as a safer way to play the short side.
My Yen Short Recommendations
Buy long-dated puts on Currency Shares Japanese Yen Trust ETF (NYSE Arca: FXY).
Short the Japanese stock market by buying puts on iShares MSCI Japan ETF (NYSE Arca: EWJ).
And don't forget, the yuan is also headed down (eventually), too.
China Will Keep Sliding (Slowly) Downhill
After seeing its debt quadruple from $7 trillion before the financial crisis to more than $30 trillion today, China is left with massive overcapacity in its commodity industries. As a result, it is exporting cheap commodities to the rest of the world and pushing down global prices to levels that are bankrupting the global commodity complex.
A recent wave of large merger and acquisition (M&A) transactions by Chinese companies is one sign that they're trying to diversify their assets out of China. Chinese businesses spent $101 billion on foreign deals in Q1 2016, compared to the $109.5 billion total that they spent in 2015. Chinese companies bid for General Electric Co.'s (NYSE: GE) appliance assets, equipment maker Terex Corp. (NYSE: TEX), Norwegian web browser Opera, Swiss pesticides maker Syngenta AG (NYSE: SYT), technology distribution company Ingram Micro (NYSE: IM), and the Chicago Stock Exchange.
Chinese companies appear desperate to escape the clutch of a currency that has to drop in value in order for China to survive economically.
The problem is that what happens in China will not stay in China. The world is experiencing a commodities bust originating in China just like it experienced a housing bust originating in the United States a decade ago.
Unfortunately, the commodities bust is much larger than the housing bust. As noted above, China's debt exploded from $7 trillion in 2007 to over $30 trillion today. The Chinese economy can't possibly service that much debt. It is going to have to devalue its currency in order to survive. It will do so slowly but it will do so eventually. And when it does, the sell-off in China will continue and hurt markets around the world.
Follow Money Morning on Facebook and Twitter.
Editor's Note: As you navigate 2016's volatile market situation, your most valuable asset may be Michael Lewitt's free Sure Money service. In Sure Money, Michael helps you see what's going up, what's going down, and how to profit. Sign up now by clicking here, and you'll get instant access to all of Michael's investing tips, recommendations, and specific instructions, including his exclusive "Super Crash Report."
Join the conversation. Click here to jump to comments…
About the Author
Prominent money manager. Has built  top-ranked credit and hedge funds, managed billions for institutional and high-net-worth clients. 29-year career.