The broader markets were volatile last week, climbing on Monday and then falling the rest of the week. And investors can expect that volatility to continue this week.
That's why we're bringing you the two best stocks to buy today. These stocks can both bring investors profits during any market condition. And they can protect your investing capital during down markets, too.
But before we get to the best stocks to buy today, here's why we expect more market volatility…
The U.S. Federal Reserve has been a key driver of stock prices in 2016 thanks to its continued dovish stance on interest rates. Fed minutes from the April FOMC meeting will be released next week on Wednesday, May 18.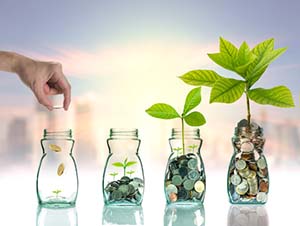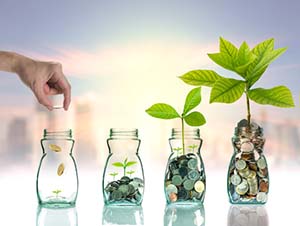 Plus, close attention will be paid to earnings again this week.
With nearly 90% of S&P 500 companies having reported, the earnings focus turns to retailers. Before then, we get reports from some key retailers, and results are expected to be uninspiring.
Monday, Gap Stores Inc. (NYSE: GPS) warned Q1 revenue and profits would fall short of Wall Street's expectations. The specialty chain also issued a dreary forecast for the period that reflected the slower traffic it saw in its stores. GPS shares are off 22.63% year to date.
Wednesday, we'll hear from Macy's Inc. (NYSE: M), and JCPenney Co. Inc. (NYSE: JCP) posts results Friday. Investors have low expectations for both companies.
For Q1 2016, the blended earnings decline is projected to be -7.1%, according to FactSet. Q1 2016 is the first time the index has had four straight quarters of year-over-year earnings declines since Q4 2008 through Q3 2009.
Looking ahead, analysts currently don't see earnings and revenue growth returning until Q3 2016.
"That puts us right in the middle of an 'earnings recession' – and it puts a damper on stock price expectations in general," Money Morning Technical Trading Specialist D.R. Barton said.
In flat and down market conditions like we're now experiencing, Barton said it's wise to hold positions that "keep moving against the tide."
That's why he's picked these two companies as the best stocks to buy today for continued profits in 2016…
The Best Stocks to Buy Today for 2016 Gains
Best Stocks to Buy Today No. 1: Lockheed Martin Corp. (NYSE: LMT) is a security and aerospace company based in Bethesda, Md. Shares hit an all-time high last week after announcing a $424 million Pentagon contract for threat radar emitter simulations products.
Just two days into this week, Lockheed announced a handful of additional contracts.
Monday, Lockheed and peer Raytheon Co. (NYSE: RTN) were awarded a combined $649.7 million contract by the U.S. Air Force. Tuesday, Lockheed was awarded two separate three-year contracts from GP Strategies to be their learning services provider.
Barton said he's not surprised that LMT stock has outperformed this year and is poised for more gains.
"In markets like this with no direction, defense stocks are a sector of choice among money managers," he said.
Lockheed Martin is a direct beneficiary of the massive budget approved by the U.S. government in December that boosted spending by $66 billion in 2016, while cutting taxes by $650 billion over the next decade.
At last week's influential Sohn Investment Conference, famed short-seller Jim Chanos said he is long Lockheed Martin stock.
At $243.81, LMT shares are up 12.20% year to date. That's handily better than the three major benchmarks. The Dow and the S&P 500 are up 2.61% and 1.6%, respectively, in 2016. The Nasdaq, meanwhile, is off 4.63% for the year.
"If you don't own these shares, consider grabbing some right now," Barton said.
Best Stocks to Buy Today No. 2: PG&E Corp. (NYSE: PCG) transmits, delivers, and sells electricity and natural gas to residential and commercial customers primarily in northern and central California. The company's electricity distribution network consists of approximately 142,000 circuit miles of distribution lines.
PCG shares approached a new all-time high last week after posting better than expected earnings.
PG&E reported adjusted operating earnings per share (EPS) of $0.82 in Q1 2016, beating analysts' expectations of $0.76 by nearly 8%. The company also reaffirmed its FY2016 guidance, with EPS coming in between $3.65 and $3.85.
Barton said it is important to note that this San Francisco-based firm has surpassed analysts' expectations in three of the last four quarters, with an average beat of 12.1%.
PCG's dividend is another attraction, with a yield of 3.07%. At $59.15, PCG shares are up 11.21% year to date.
Follow us on Twitter @moneymorning and like us on Facebook.
We're Watching These Four Tech Companies Very Closely… The IPO market has been lifeless so far in 2016. In fact, only one tech company has gone public this year. That's why we're following these four massive tech companies set to make a huge splash in the IPO market in 2016…
Related Articles: