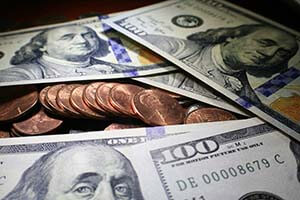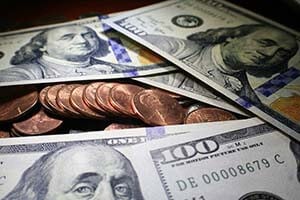 Penny stocks – micro caps selling at $5.00 per share or less – can reward investors with spectacular gains. Yet even the top penny stocks to buy now are also highly subject to market fluctuations.
Penny stocks are a speculative class of investments. Investors know to keep that in mind when looking for penny stocks to buy right now.
That said, a number of companies have exciting and high-quality products along with a share price that makes them penny stocks. One such penny stock pick is Ekso Bionics Holdings Inc. (OTCBB: EKSOD).
Ekso stock has been the subject of big news over the past week because it had the following events occur: 1) a reverse stock split; 2) plans for a proposed listing on the Nasdaq market; and 3) Ekso's Q1 earnings report.
Below, we tell you what the news about this top penny stock to buy now means for investors and its profit potential…
Top Penny Stocks to Buy Now
Last week, the company announced a 1-for-7 reverse stock split prior to a listing on the Nasdaq Capital Market that the company has applied for.
As part of these moves, the company will have a new and temporary stock symbol. It will be EKSOD from May 5 to May 25, and then will revert to its previous symbol, EKSO.
If you are currently a shareholder of this top penny stock, the reverse stock split means that investors get one share of Ekso for every seven they owned.
So, for example, that means you now have 100 shares of Ekso if you had 700 shares before the split. But because the price changed, that does not mean you lost shares.
The company has applied to be listed on the Nasdaq Capital Market. If this occurs, it can be very good news for any penny stock. In fact, both uplisting and reverse splits are highly positive for fast-growing firms such as Ekso.
Why? A number of institutional investors are not allowed to invest their funds in shares selling below a certain price. However, an uplisting often causes a share price to move upwards, so that the minimum share price of institutional investors are met. Once that happens, institutional interest can be a factor in stabilizing stock prices and driving them higher.
To apply for a listing on the Nasdaq Capital Market, Ekso shares must trade at a minimum of $4 for 30 trading sessions in a row. On May 11, Ekso closed at $7.12, up 1.71% on the day despite a sharply down market overall. It also must meet corporate governance and finance requirements to obtain approval. Although it plans to apply, no company uplisting happens automatically.
However, the more regulated exchanges themselves are good for penny stocks. The more stringent reporting requirements greatly lessen the threat that scammers will become involved in penny stocks.
As Money Morning Chief Investment Strategist Keith Fitz-Gerald notes, "the uplisting process effectively sorts the cash from the trash" because it acts as a filter.
It also heightens the market's ability to focus on the investment fundamentals of a penny stock.
Ekso: A Penny Stock to Buy Right Now
Ekso is involved in the fast-growing human augmentation market. It makes "wearable robots" for use by soldiers, amputees, people with spinal cord injuries, or hemiplegics (people who are paralyzed on half their body due to strokes) to enhance mobility. The FDA approved the latter two indications in March.
Barron's also believes that Ekso has "first mover advantage in the field of exoskeletons."
This is a robust and growing market and an innovative set of products. Fitz-Gerald projects that the share price could soar to $21.85 by 2020 due to the strength of both products and markets, a spectacular advance in a four-year period.
That makes it one of the penny stocks to buy now.
On May 10, Ekso reported 1Q revenue of $8.5 million, $2.0 million of which stemmed from revenue from products sold and services provided in the quarter, an increase of 16% over the $1.7 million in the year-prior period.
Steps to Take in Looking for Top Penny Stocks to Buy Now
In addition to recommending specific penny stocks, Money Morning advises investors interested in the penny stock investment class to follow the principles below.
In general, look for penny stocks trading on the major exchanges. Although penny stocks are often traded on the Over-the-Counter Bulletin Board or the Pink Sheets, many also trade on the New York Stock Exchange (NYSE) or the Nasdaq.
Why do the exchanges make a difference? While you can find information on penny stocks on all exchanges, the major ones like NYSE and Nasdaq, as mentioned above, have stricter reporting requirements. This makes it easier to research its financial position.
It also makes the avoidance of scams easier. Penny stocks have, unfortunately, been subject to scams in the past, such as promotional schemes or pump-and-dump plans. The more visibility the reporting requirements give a stock, the less likely it is that the scammers will come out to play.
Research the companies. It can't be stated enough that investors should research any stock they are interested in. Penny stocks are no exception. You should know the company's financial position. Examine the 10-K. You should know its product line and strategic plan. Get a sense of its ability to execute the plan.
If information does not seem to be available, it is not a good idea to invest in the stock.
Look for companies with cutting-edge products and markets. Ekso is a good example of a penny stock with cutting-edge products and markets. It is certainly not the only one, though. Penny stocks are often micro caps because their products are in development and have not fully come to market. The shares can therefore be subject to strong upward price swings once a product does begin to hit the market.
Similarly, growth markets can help propel a stock forward. Penny stocks engaged in growth markets like technology or biotechnology are worth exploring because these sectors are growth sectors.
Follow a prudent allocation for speculative classes. Investors interested in penny stocks to buy right now should keep in mind that they are volatile. They can drop steeply as well as rise sharply.
Because of their volatility, Fitz-Gerald recommends never placing more than 2% in a single penny stock investment. They should also make up a very small part of an investor's overall portfolio.
Get more news on penny stocks that Money Morning believes have strong potential. Download our free report: This Penny Stock Will Double Your Money — and Save a Dying U.S. Industry.
Follow Money Morning on Facebook and Twitter.