The Alibaba stock price slumped 3.7% to $78.14 this morning (Wednesday) after company officials acknowledged the SEC is investigating the firm's annual "Singles' Day."
Many are worrying about this news potentially being a long-term bearish factor for the Alibaba Group Holding Ltd. (NYSE: BABA) stock price.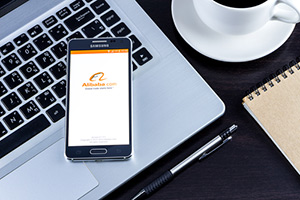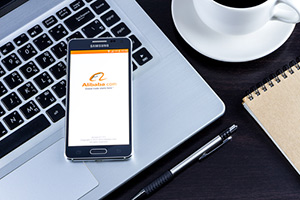 But before we get into the long-term outlook for the BABA stock price, here's everything you need to know about today's news…
In a public filing late Tuesday, Alibaba confirmed the SEC is looking into its reporting from Singles' Day in 2015. The Chinese holiday for singles is a one-day sales extravaganza. More than $5 billion was reportedly spent over Alibaba's platform during the first 90 minutes of the sale on Nov. 11, 2015. Roughly $14.3 billion was generated in 24 hours. That was a 60% increase from 2014.
And even though the Alibaba stock price is dropping on the news, company officials tried their best to reassure investors…
"The SEC advised us that the initiation of a request for information should not be construed as an indication by the SEC or its staff that any violation of the federal securities laws has occurred," the company said in a statement.
Alibaba said it is cooperating with the investigation.
Apparently, regulators are also examining accounting practices related to Alibaba's investment in the logistics firm Cainio Network.
While details of the probe are not entirely clear, critics in the past have complained that Alibaba reports Singles' Day sales in terms of gross merchandise volume (GMV). GMV tallies the monetary value of buying activity over a certain time period. But it doesn't take all issues into account, like customer returns, or if the seller runs out of stock and can't deliver the product.
Basically, the SEC is looking to see if Alibaba inflated the amount of money generated on Singles' Day.
Regulators are also said to be looking into if the site sold pirated and fake products. Late last year, U.S. officials warned Alibaba after numerous brand owners complained that its online platforms were selling counterfeit products.
Alibaba maintains it is committed to fighting counterfeits. "Counterfeiting is an issue all global e-commerce companies face, and we are doing all we can to address and fight it," the company said.
Alibaba is the world's largest e-commerce company by some measures. It is also the dominant player in China's enormous online market. The company reported it had 386 million active buyers on its platforms for the year ended Sept. 30.
Despite the company's size, today's news is concerning for investors, who sent the Alibaba stock price lower. Following today's drop, the Alibaba stock price in 2016 is now down 3.4%.
While any investigation is a short-term bearish indicator for a stock, the story with Alibaba stock is much larger. Here's our outlook on BABA stock in 2016 and beyond…
Why We Are Bullish on Alibaba Long Term
Through its subsidiaries, BABA operates as an online and mobile commerce company in its homeland of China and globally.
And one of the biggest catalysts for the BABA stock price will be the continued shift of shopping trends in its home market…
Technological advances in China are bringing more and more consumers online every day. Alibaba is leading the charge via its online payment platform Alipay.
A decade ago, only 7 million people in China had a credit card. Almost all transactions were conducted with cash. That's rapidly changing.
Last year, 358 million Chinese citizens used mobile devices to shop and make payments. That's roughly half of China's base of Internet users. That was a sharp 24% year-over-year increase.
Analysts estimate Chinese consumers used their mobile devices to send payments and transfers totaling $2.5 trillion last year, double the amount the year before.
Reuters reported last week that Samsung Electronics and Alibaba plan to announce a collaboration on mobile payment systems. Under the collaboration, Samsung Electronics will allow its smartphone customers to use Alipay.
And analysts remain bullish on the Alibaba stock price.
Of the 39 analysts that cover the stock, 30 rate shares "Buy." Three have an "Overweight" rating on Alibaba, five maintain a "Hold," and one analyst rates the stock "Underweight." There are no sells, according to data from The Wall Street Journal. The median price target is $95.
At $77.92 today, that price target represents a 22% increase in BABA stock.
But BABA shares are volatile. That's why the stock is best suited for the long-term investor. It's extremely difficult to time the stock's movements on a day-to-day basis.
Follow us on Twitter @moneymorning and like us on Facebook.
Seven More of the Best Stocks to Buy… With market swings thanks to the Fed and other factors, it's hard to determine if we're heading into a real bull market or just a short-term rally. That's why our Money Morning gurus have compiled the best stocks to buy that focus on long-term gains. Here are the companies that will offer returns – no matter what the market does…
Related Articles: