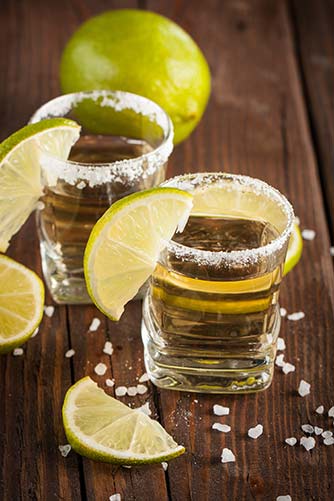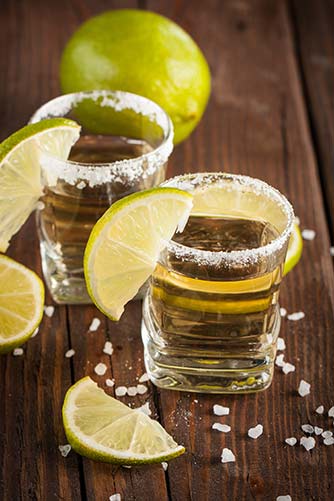 There's a Jose Cuervo IPO in the making.
According to a report from Bloomberg, the tequila company Jose Cuervo is planning an initial public offering. Although the deal isn't expected to launch until next quarter, investors want to know now if the company is worth their money once it hits the market.
Before we get into our three-step strategy for investing in IPOs, here's everything you need to know about the world's largest tequila producer…
Jose Cuervo has been making tequila for over 250 years with recipes handed down from generation to generation.
It was founded by Mexican farmer Don Jose Antonio de Cuervo, who cultivated the blue agave plant that's distilled to create tequila. His son, Jose Maria Guadalupe de Cuervo, started selling the first Mezcal de Tequila de Jose Cuervo in 1795. The company has been producing tequila ever since at La Rojeña, the oldest active distillery in Latin America.
During the 1800s, Jose Cuervo became the first tequila brand to bottle the beverage individually. That made it easier to transport tequila and meet flourishing demand across Mexico and its border. The company's tequila made it to California by the 1850s.
Now, the company plans to add another milestone to its rich history by becoming a publicly traded company.
Here are all the early details you need to know about the Jose Cuervo initial public offering…
10 Facts About the Jose Cuervo IPO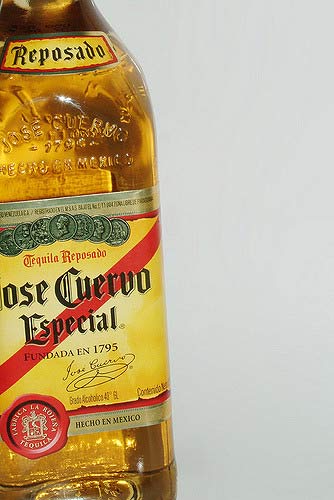 The tequila producer could raise up to $1 billion in its initial public offering.
The debut date is slated for some time in Q3 2016.
Jose Cuervo CEO Juan Domingo Beckmann has talked about taking his company public for 10 years.
The deal will be comprised of both new capital and a secondary component. That means existing owners could sell a portion of their stake in the company during the offering.
The IPO size could wind up being as little as $500 million, which is still much larger than the 2015 median deal size of $94 million. This will depend on what the company decides to do with its proceeds.
Jose Cuervo's cash flow is growing. Its revenue jumped 28% in 2015 to 14.4 billion pesos ($782 million), which came from sales and its purchase of the Bushmills Irish Whiskey brand from London-based Diageo Plc. (NYSE ADR: DEO).
The company's revenue grew 41% year over year to 10.25 billion pesos ($557 million) in the first quarter alone.
If Jose Cuervo decides to go public in the United States, the deal will be the third-largest U.S. IPO of 2016. The two biggest IPOs of 2016 so far have been U.S. Food Holdings Corp. (NYSE: USFD) and MGM Growth Properties LLC (NYSE: MGP), which raised $1.5 billion and $1.2 billion, respectively.
The banks working on the Jose Cuervo IPO include Morgan Stanley (NYSE: MS), JPMorgan Chase & Co. (NYSE: JPM), Spain-based Banco Santander SA (NYSE ADR: SAN), and Mexico-based Corporativo GMB SAB.
Mexico's IPO market has been inactive for roughly 12 months. Cuervo's strong profit potential and storied brand could revive the country's lifeless market for new stock offerings.
Once the Jose Cuervo IPO hits the market, shares of the company could skyrocket from the hype. The massive surge in share price after an IPO tends to make retail investors think they can make a quick profit.
But Money Morning Chief Investment Strategist Keith Fitz-Gerald – a seasoned market analyst with over 30 years of trading experience – says IPOs are risky if you don't follow this three-step strategy…
Once the Jose Cuervo IPO Hits the Market, Follow This 3-Step Strategy
The first step is to wait until the Jose Cuervo IPO lock-up has expired.
After an IPO happens, institutional investors – like Wall Street banks and hedge fund traders – aren't allowed to sell their shares right away. This lock-up is the stretch of time after the stock starts trading in which it's illegal for them to sell their stakes in the company.
Lock-up periods can last anywhere from 30 days to six months. This will give retail investors like you and me plenty of time to assess Jose Cuervo's growth potential and avoid losses typical of newly issued stocks.
The second step to IPO investing is to gauge the firm's growth potential. That requires waiting for a minimum of three earnings reports to come out.
If a newly public company's first earnings report is disappointing, it can crush the stock over the long term. For example, Etsy Inc. (Nasdaq: ETSY) went public in April 2015 and saw an 88% gain on its first day. Once the firm reported a loss of $36.6 million in its first-ever earnings report, the stock immediately dropped 20%. As of today (Wednesday, June 1), the ETSY stock price trades 41% below its $16 offer price.
The final step for investing in the Jose Cuervo IPO is to use lowball orders. These are offers to buy shares of a stock for less than its true market value. Placing a lowball order means you're purposefully asking for a low price to get the attention of traders desperate to sell their shares immediately.
Lowball orders are great for newly issued shares because they give you the power. You can protect your money by setting your own price and letting the market come to you.
The Bottom Line: Although there aren't many details surrounding the Jose Cuervo IPO, investors are already anxious to own a piece of the tequila giant. But it's important to patiently wait for the IPO hype to cool off once the company goes public. That requires waiting for the lock-up to end, assessing Jose Cuervo's growth via quarterly earnings reports, and using lowball orders.
Follow us on Twitter @moneymorning and like us on Facebook.
Watch These Five IPOs This Year… Since the start of 2016, we've been following five companies to see if they plan to go public this year. These five mega-deals have the potential to change the IPO landscape forever. Check them out here…
Related Articles: