Hillary Clinton speaks at a rally in Cleveland, Ohio, on June 13.
The Clinton Foundation has set up presumptive Democratic nominee Hillary Clinton for a troubling conflict of interest...
In a major speech earlier this week, Clinton sharply criticized three countries - Saudi Arabia, Qatar, and Kuwait - for "funding extremist organizations." She said that these countries should stop supporting "radical schools and mosques around the world" that expose young people to extremism.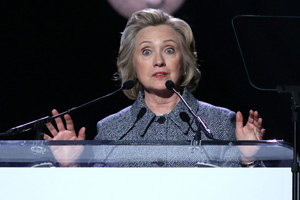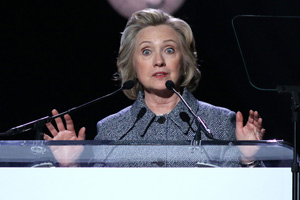 Here's the irony: The Clinton Foundation has received a whopping $40 million from all three of these countries, according to NY Post and The Daily Caller.
According to the nonprofit's records, the Clinton Foundation has received:
An approximate amount between $10 million and $25 million from the Kingdom of Saudi Arabia
Between $5 million and $10 million from the State of Kuwait
Between $1 million and $5 million from the State of Qatar
The Saudis also donated $10 million to help fund Bill Clinton's presidential library, the NY Post added.
U.S. Corporations Capitalize on Washington: Every working American is required to pay income tax -- but not every major company must. In fact, 11 S&P 500 giants paid none last year, and 43 more were at least partially exempt. Here's a full list of S&P and Fortune 500 companies that didn't contribute to the nation's GDP...
The Clinton Foundation says on its website that all of the money goes to improving the lives of millions around the world.
But many question why these three nations have given more to the Clintons than almost any other charity, the NY Post reported.
The donations also pose a strange conflict of interest for Clinton, who failed to mention them in her speech...
This is not the first time, however, the Clinton Foundation has caused headaches for Hillary Clinton. In the past, the nonprofit has been mixed up in all sorts of alleged fraud and conflicts of interest. And many of these allegations came during Hillary Clinton's tenure as Secretary of State...
Follow us on Twitter @moneymorning and like us on Facebook.
Related Articles