The Amazon stock price hit an all-time intraday high of $757.34 yesterday (Tuesday) during the second annual "Prime Day."
What's even better is that the Amazon.com Inc. (Nasdaq: AMZN) stock price rally is far from over…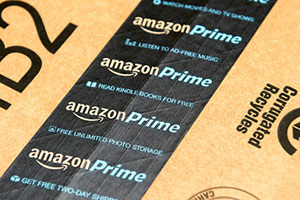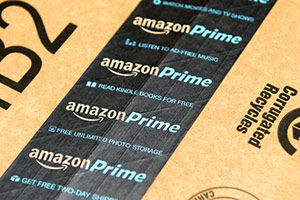 Before we get into our long-term position on Amazon stock, here are some key highlights from the e-commerce giant's Prime Day 2016.
Amazon launched Prime Day last year in celebration of its 20th anniversary. The event, dubbed Christmas in July, was an overwhelming success. That led Amazon to make it an annual event.
Tuesday's Prime Day offered deals for 100,000 products for Amazon's Prime members. Official sales numbers are weeks away, but sales from this year's event are estimated to be twice as much as last year's. In 2015, Prime Day had sales between $375 million and $400 million, according to CNBC.
Here's what we know so far…
Amazon said Wednesday that Prime Day 2016 was its biggest day in company history. Customer orders were up 60% globally from last year and more than 50% in the United States.
It was the biggest day ever for Amazon devices globally. Prime Day 2016 set a record for each Amazon device category, including Fire TV, Fire tablets, Alexa-enabled devices, and Kindle e-readers.
Small businesses and sellers on Amazon offering deals to Prime members saw orders nearly triple year-over-year on Prime Day.
Sales of Amazon Fire TV devices more than doubled compared to last year. The Fire TV Stick was the best-selling Amazon device globally this year.
Television purchases totaled more than 90,000 on Prime Day 2016. Amazon also sold 2 million toys and 1 million pairs of shoes.
Orders from Prime members on the Amazon app were more than double Prime Day 2015 mobile app orders.
More than 1 million customers used the Amazon app for the first time on Prime Day.
Prime Day 2016 was the biggest day ever for Amazon Echo (a hands-free speaker you control with your voice), with sales up over two-and-a-half times compared its previous record.
Amazon also had increased competition this year. Major retailers like Walmart Stores Inc. (NYSE: WMT), Target Corp. (NYSE: TGT), and Gap Inc. (NYSE: GPS) promoted big discounted items and free shipping. Midday Tuesday, retailers reported they were experiencing network traffic three times that of a typical Tuesday in July.
In addition to record sales volumes, Amazon was expected to have added "a few hundred thousand" new Prime members. Prime members are key to Amazon. They are much more active buyers on Amazon than non-members.
And that's one of the big reasons the Amazon stock price touched an all-time high during the event…
The company has never released details about its Prime user base except to say that it has tens of millions of subscribers. The consensus estimate among analysts is 50 million, though.
Amazon debuted Amazon Prime 10 years ago. The service first just offered free shipping. But Prime benefits now include free streaming videos and music, one free e-book per month, and unlimited photo storage.
With the Amazon stock price trading at an all-time high, investors want to know if AMZN stock has more upside. Here's our outlook for the Amazon stock price in 2016 and beyond…
What's Next for the Amazon Stock Price Following Prime Day
Retail isn't the only reason to be bullish on the Amazon stock price long term.
Amazon is also a leader in cloud services and storage, and the budding Internet of Things (IoT) space.
In short, the IoT is about connecting devices over the Internet and letting them talk to us, applications, and other devices.
In October, Amazon launched AWS IoT, a new service that lets users connect their devices to cloud-based apps and interact with their other devices. Customers pay $5 for every million messages sent using the service.
"The firm says it can support 'billions of devices and trillions of messages,'" Money Morning Director of Technology & Venture Capital Michael A. Robinson said earlier this year. "In other words, Bezos has once again broken ground for another multibillion-dollar web business."
That groundbreaking technology is a big part of the reason why so many analysts are upbeat on the Amazon stock price.
Axiom Capital on Tuesday raised its Amazon stock price target to $843 from $811. Wednesday, the Benchmark Company raised its AMZN price target to $915 from $750.
According to Wall Street Journal data, of the 44 analysts covering Amazon, 33 issue a "Buy" rating on the stock. Six maintain an "Overweight" rating, and five rate it a "Hold." The average price target is $817.59 per share. The high end of the range is $1,000.
Amazon shares were trading higher by 0.53% at $752.16 Wednesday morning. That puts year-to-date gains up 11.29%. Three- and five-year gains are 146.69% and 252.68%, respectively.
Follow us on Twitter @moneymorning and like us on Facebook.
Brexit Triggers Rush to "Insure" Life Savings: Billionaires are sinking millions into "crash insurance" in an effort to protect themselves against another 2008-style meltdown. If you haven't shielded your holdings you better act now before all hell breaks loose. Read more…
Related Articles: