The TWTR stock price is up 4% to $17.64 over the last five days. This week, shares have been trading at their highest level since March.
But we're not buying into this latest Twitter stock price rally. In fact, there are three reasons why we stand by our recommendation to avoid Twitter stock in 2016.
First, here's why Twitter Inc. (NYSE: TWTR) has rallied to four-month highs this week...
Why the TWTR Stock Price Hit $18 a Share This Week
One reason for the boost in Twitter stock was the broader market rally. As the S&P 500 and Dow Jones Industrial Average surged to all-time highs this week, the TWTR stock price was pushed above $18 for the first time since March 8.
But it was Tuesday's announcement that really gave shares a lift...
Yesterday, Twitter and Bloomberg media announced a deal to live stream three Bloomberg shows, along with the network's regular market coverage.
Under the deal, Twitter will stream "Bloomberg West," which broadcasts technology news. The other two shows the site will stream are "What'd You Miss?" and "With All Due Respect," which cover global financial news and political commentary, respectively.
Although the full terms of the deal weren't disclosed, the companies will reportedly share ad revenue.
Twitter's collaboration with Bloomberg is one of several recent streaming deals. On Monday, the company sealed a deal with CBS Corp. (NYSE: CBS) to host live streams of the 2016 Republican and Democratic National Conventions later this month.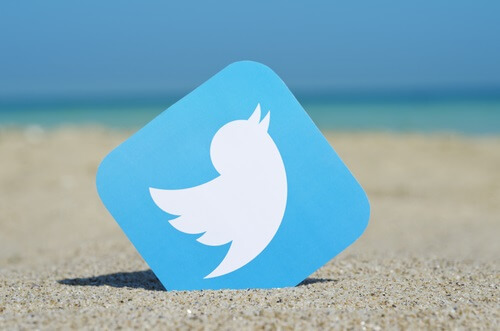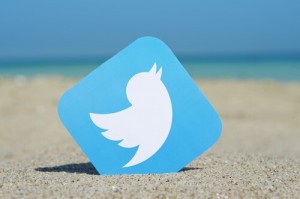 These live streaming collaborations come as Twitter tries to increase revenue by live streaming events. It will stream Thursday night National Football League (NFL) games this fall.
This week's boost in TWTR stock came after the company suffered an embarrassment earlier this week...
On Monday, a group called OurMine Security hacked CEO Jack Dorsey's Twitter and Vine accounts. OurMine Security is the same group that previously hacked social media accounts belonging to Facebook Inc. (Nasdaq: FB) CEO Mark Zuckerberg and Google Inc. (Nasdaq: GOOGL) CEO Sundar Pichai.
Although the hack was damaging, the news was short-lived as reports of the Bloomberg and CBS deals emerged.
Both deals come at a crucial point for Twitter as it looks for ways to monetize its content. But we still don't think the social media giant will see enough growth to merit investor interest.
Here are the three biggest reasons why we're bearish on Twitter stock this year...
Why the TWTR Stock Price Will Head Lower in 2016
The first reason to avoid Twitter stock is the site's stagnating user growth.
During Q4 2015, Twitter had 305 million monthly active users - down from 307 million in Q3 2015. That quarter marked the first time the company saw a decline in user count. While Twitter's number of users jumped back up to 310 million in the first quarter, its plateauing user growth has been a concern.
The second reason why the Twitter stock price will sink is the firm's internal difficulties, especially regarding its staff.
Last fall, nearly 400 Twitter employees were laid off as Dorsey attempted to cut costs and save money. Not to mention the firm has lost 70% of its executives so far this year. This mass exodus is a sign that the company is losing its sense of direction.
And the third reason is lackluster earnings reports...
When Twitter reported Q1 2016 results in late April, shares sank 12% as the company missed revenue expectations. Revenue for the quarter came in at $594.5 million, shy of the $608 million analysts expected. Twitter also said it projects Q2 revenue of $590 million to $610 million, well below analysts' estimates of $678 million.
Several analysts have recently downgraded TWTR stock and revised their price targets. On Monday, Monness Crespi & Hardy and SunTrust both downgraded Twitter from "Buy" to "Neutral." Axiom Capital cut its Twitter stock price target from $24 to $18.
The analysts who are bullish on Twitter stock aren't very bullish at all. Of the 10 analysts who rate it "Buy" or "Overweight," the average price target is $18.11. That's up only 2.7% from today's price of $17.64.
The company's stagnating growth, internal issues, and poor earnings prove investors should stay away from TWTR stock in 2016.
Follow us on Twitter @moneymorning and like us on Facebook.
This Is the Best "Retirement Stock" of 2016... And the good news is, it's trading for "pennies." But it won't be for long... its revenue is set to surge 4,709%. Learn the details of this $5 stock today while it's still "on sale." Read more...
Related Articles: