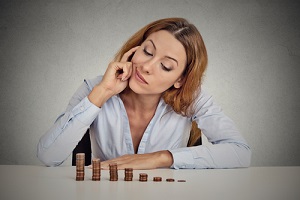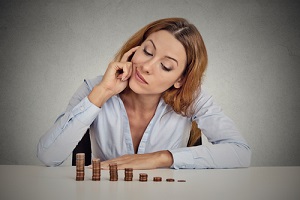 Each week, Money Morning provides a list of the five best penny stocks to have on your radar. All of these stocks are surging this week. One is up over 78% this week alone. Another has climbed more than 262% in 2016.
These five stocks could continue to climb, which is why we wanted to make sure you knew about them.
Trending Now: U.S. Marijuana Stocks Are About to Get a Major Boost in 2016
We aren't making specific recommendations by listing these stocks – remember that penny stocks are extremely volatile – but we wanted to help you identify some of the highest-performing penny stocks on the market.
It's up to each investor to determine if these stocks fit with their investing philosophy.
Let's take a look at our penny stock watch list for this week, which includes that 262% winner we mentioned earlier…
The 5 Best Penny Stocks This Week
Best Penny Stocks No. 5: Crossroads Systems Inc. (Nasdaq: CRDS)
Crossroads Systems provides storage routers for storage area networks. It helps customers store, manage, and ensure the availability of data more effectively. One of the main products from Crossroads is StrongBox, an enterprise-level network storage solution that provides long-term data protection. CRDS is up 27% since last week, after it was revealed there has been strong insider buying by an activist investor in July. Between July 11-12, Jeffery Eberwein of Long Star Value Management purchased a total of 969 shares. He also bought 1,100 shares between July 6-8. CRDS opened this morning at $6.21 per share.
Best Penny Stocks No. 4: Ballard Power Systems Inc. (USA) (Nasdaq: BLDP)
Ballard Power was founded in 1979 and is located in Canada. It provides commercialization and development of proton exchange membrane fuel cells across the globe. The company primarily focuses on developing, designing, manufacturing, and selling fuel cell stacks and modules. After opening at $1.85 this morning, BLDP is up 36% since last week because Ballard signed a major agreement yesterday. It will work with a Chinese company to develop a fuel cell stack production operation. The deal is reportedly worth $168 million over five years.
Best Penny Stocks No. 3: China Xiniya Fashion Ltd. (NYSE ADR: XNY)
China Xiniya Fashion sells business casual and business formal apparel and accessories for men in China. As of Dec. 31, Xiniya operated 503 authorized retail outlets, and it has a retail website operated and managed by a distributor. On July 18, the controlling shareholder of XNY sold his shares to Perfect Lead International Ltd. and Honest Plus Investments Ltd. This will change Xiniya's overall core business to lending, making fashion a much smaller component. Since yesterday (Monday), shares have climbed 78%. XNY opened this morning at $1.89.
Best Penny Stocks No. 2: ParkerVision Inc. (Nasdaq: PRKR)
ParkerVision was founded in Florida in 1989. The company focuses on developing, designing, and marketing proprietary radio frequency products and technologies. ParkerVision also offers consulting and design services for customers to help them develop products or prototypes that incorporate ParkerVision technology. PRKR has climbed 71% since last week after announcing it settled a patent suit with Samsung Electronics. The financial terms were not disclosed, but the news alone was enough to send PRKR soaring. PRKR opened this morning at $6 per share, near its 52-week high of $6.47. Shares of this penny stock are now up 156% in 2016.
But our best penny stock pick for this week is already up 15% today, and it's netted investors a profit of 262% so far in 2016.
Best Penny Stocks No. 1: Ocean Power Technologies Inc. (Nasdaq: OPTT)
Ocean Power Technologies develops proprietary systems that generate electricity through ocean waves in North America, Asia, Australia, and Europe. The company primarily focuses on working with clients that use electricity in the ocean. The OPTT stock price has climbed 36% since last week, after the company announced it was deploying a new version of its PowerBuoy. The PowerBuoy is viewed as one of the next steps in renewable energy. OPTT opened this morning at $6.03 and has climbed a whopping 262% in 2016.
Up Next: The Three Best Strategies for Trading Penny Stocks Today
Follow us on Twitter @moneymorning and like us on Facebook.