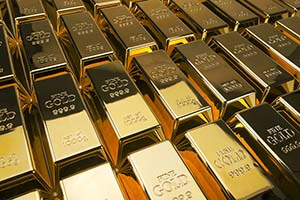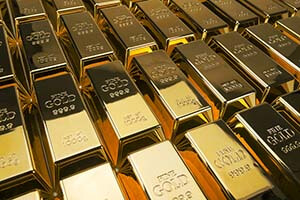 Knowing how to buy gold for maximum value will help you successfully add this asset to your portfolio.
We put together three things to consider as you get ready to buy gold, plus a guide to adding gold to your portfolio in the way that best suits your profit goals.
Take a look...
How to Buy Gold Tip No. 1: Timing Is Everything
In any sort of investing, timing matters, and commodities are no different. Fortunately, despite mild volatility in gold prices so far in 2016, this remains a strong investment across the board.
The first quarter of 2016 was the strongest quarter for gold in 30 years. Now it's expected that prices may drop to a level that will provide some excellent gold-buying opportunities.
In the meantime, gold stocks are continuing to perform well, which is an indicator of the future strength of the commodity itself.
Special Report for Gold Buyers: The Single Best Gold Play Out There Is This - 2016's Market MVP
Buying Gold Tip No. 2: You Can Buy Gold or Paper Gold
Buying stacks of gold bars or gold coins is just one way to buy gold.
Physical gold can be purchased through various sources (more on this below), and you can feel secure knowing that you have something of value in your possession. Many people find this sort of investment impractical and time-consuming, however, so there are alternatives. It has been estimated that for every single ounce of real gold, there are nearly 300 ounces of paper gold traded on the markets.
Investor choices here include such things as gold stocks, gold futures contracts, and exchange-traded funds.
Buying Gold Tip No. 3: Who You Buy Gold from Matters
Vetting who you buy gold from is incredibly important.
Don't Miss: Here Are Three More of the Best Gold Stocks to Buy in 2016
Many national media campaigns attempt to convince investors to use their services when their mark-ups end up being twice the underlying value of the commodity. If you choose to own physical gold, there are several reputable dealers who provide reasonable mark-ups, a variety of payment options, and some with free shipping. Regardless of who you choose to do business with, be sure to do thorough research on the company's history before placing an order.
Buying gold is an excellent way to diversify a portfolio and to hedge against inflation. While it is considered a great time to buy gold, it's also recommended that no more than 20% of an investment portfolio be allocated to the commodity. The expected boost in inflation numbers in coming years will make this a worthwhile investment.
To be the smartest gold buyer in the market today, check out our report: The Essential Guide to Buying Gold & Silver. It'll give you the best ways to buy physical gold and the most reputable dealers to use.
Follow Money Morning on Facebook and Twitter.