The September FOMC meeting has become one of the most highly anticipated events of 2016 for market watchers.
That's why today (Tuesday) we're highlighting everything investors need to watch at the FOMC meeting on Sept. 20 and Sept. 21.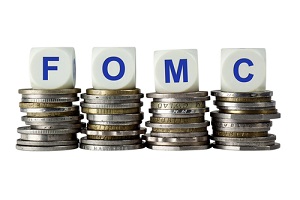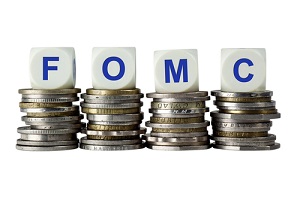 The Federal Reserve interest rate policy will naturally be the biggest topic to watch at the September FOMC meeting. And over the last several weeks, policymakers have appeared much more hawkish on rates.
The hawkish view really started in mid-August when the July FOMC meeting minutes were released. The minutes suggested an interest rate increase in September is possible. Fed officials said some of the short-term risks to the economy had dissipated, which left the door open for a Fed interest rate hike.
Then Fed Chair Janet Yellen said in late August that markets should be prepared for an interest rate hike when she spoke at a Jackson Hole, Wyo., symposium. Yellen said arguments for a rate hike have strengthened.
Fast-forward to this past Friday when Boston Fed President Eric Rosengren said an argument could be made for raising rates. His comments rattled markets and sent the Dow down nearly 400 points.
But stocks would quickly rebound on Monday. That's when Fed Governor Lael Brainard said that even though economic progress continues in the United States, the central bank should continue to keep its policy loose.
Trending Now: Congress' inaction doesn't actually come from partisan gridlock like most people think. It actually comes from the fact that our elected officials don't make laws anymore. Read more...
Following Brainard's speech, market odds of a rate hike at the September FOMC meeting fell sharply to just 15%.
While the Fed isn't likely to lift rates at the September FOMC meeting, investors won't have a chance to breathe easy.
According to Money Morning Global Credit Strategist Michael Lewitt, the Fed could end up taking a strategy that would be far worse than anything we've seen so far. And the ramifications would be dire...
September FOMC Meeting: More to Watch Than Just Interest Rates
 "Acknowledging that it will not be in a position to lower interest rates by 300-500 basis points as in past recessions, the Fed is paving the way for the next generation of quantitative easing," Lewitt explains.
Lewitt says there has been chatter than the Fed may start buying corporate bonds for its portfolio. Such a move would probably contradict the Constitution. But Lewitt notes the Fed has "shown little regard for any limitations on its powers - and Congress is asleep at the wheel."
Corporate bond buying would further reduce market liquidity and distort the free-market pricing mechanism. These purchases would extend what Lewitt calls the "illegal shopping spree that global central banks have been on for a good while."
Central banks, some regulated institutions, and sovereign wealth funds are buying assets no matter the price or their ability to bring returns.
Urgent: This tiny penny stock could bring gains over 100% - and save a dying industry, too. Click here to learn more...
And certain central banks have become large stock and exchange-traded fund owners (ETF). The Swiss National Bank and the Bank of Japan fit into this camp.
"These central banks are actively meddling in stock markets, bidding up shares, and inflating the value of companies to dangerous levels," Lewitt said. "The consequences could be disastrous."
All of these central bank policies have created a fundamental change in the investment landscape. That means investors need to change their investment thinking.
Lewitt believes in the adage that many investors make 80% of their money in 20% of the time. History shows that's the case in credit markets, where most money is made after a stock market crash. The remainder of the time, risk-adjusted returns are significantly unattractive (as they are today).
You see, investors tend to let emotions get in the way of rational investing. They do things like buying stocks when they are overvalued - like they are right now. It comes down to FOMO - the fear of missing out.
Instead of missing out on the current rally, which is artificially inflated by accommodative central banks, investors would be wise to hold cash, avoid losses, and be patient for better stock market opportunities at better prices.
You can find Lewitt's full cash recommendation here.
Follow us on Twitter @moneymorning and like us on Facebook.
Related Articles: