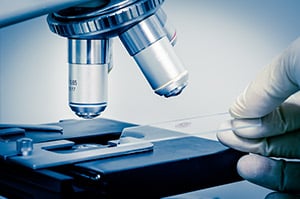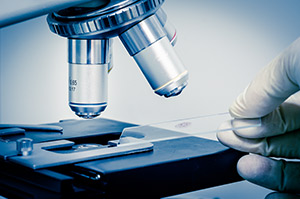 Best Biotech ETF: The biotech sector has been greatly outperforming the broader markets over the past three months. In fact, the Nasdaq Biotechnology sector has climbed more than 14% since June, while the Dow is up just 2% in that time.
And we see those biotech gains continuing from here. That's why we're bringing readers the best biotech ETF to buy now.
Right now, the biotech sector is in the early stages of a significant rally. And the best biotech ETF that we're recommending today is poised for market-beating gains through the end of 2016 and into 2017.
You see, the biotech sector fell 31% from July 2015 through February 2016. But since then, the sector has staged a sharp recovery.
Don't Miss: This is your ticket to bigger and better returns… and it won't cost you a penny. What are you waiting for? Read more…
And Money Morning Director of Tech & Venture Capital Michael A. Robinson has found four major catalysts that will continue driving biotech ETFs and stocks higher…
The 4 Biggest Catalysts for Biotech Stocks and ETFs Now
According to Robinson, these four catalysts will be major factors through the end of the year and into 2017:
Continued Drug Breakthroughs: Some notable recent drug advances include innovative treatment for several types of cancers, diabetes, and neurological diseases. Monday, shares of Sarepta Therapeutics (Nasdaq: SRPT) surged 75% on FDA accelerated approval for its muscular dystrophy treatment, eteplirsen.
M&A: Dealogic data shows $250 billion in biopharma deals in 2014 and more than $300 billion last year. Large drug companies continue to search for ways to grow and fill their product portfolios as high-revenue drugs go off patent, and many will buy growth through M&A deals.
IPOs: Renaissance Capital, a manager of IPO-focused ETFs, reports healthcare (which includes biotech and medical devices) accounted for 44% of all new public offerings in Q2 2016. That's nearly the same as consumer, financial, and high-tech IPOs combined. A number of biotech firms are slated to go public on Q4, increasing attention and opportunity in the sector.
Politics: The exorbitant price increases for some key drugs, and most recently the aggressive hike in Mylan Inc's. (Nasdaq: MYL) EpiPen, has attracted the attention of the government. Many expect if Hillary Clinton becomes president, she will maintain a tough stance on drug prices. But that topic has faded from the forefront over recent weeks and will likely get overshadowed as we head closer to the election.
"Put it all together and that's strong momentum for biotech's quiet comeback," Robinson said.
And there is one ETF that offers the best way to profit from the biotech sector today. Here's the best biotech ETF to buy now…
The Best Biotech ETF to Buy Now