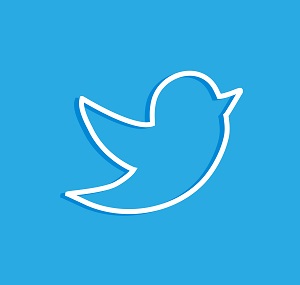 The TWTR stock price is tanking again today (Monday), just like we warned last week.
Here's everything you need to know about today's price crash...
The Twitter Inc. (NYSE: TWTR) stock price was down more than 13% to $17.26 in early trading following a string of reports that a number of possible buyers have decided not to bid for the company.
Alphabet Inc. (Nasdaq: GOOGL), Apple Inc. (Nasdaq: AAPL), and Walt Disney Co. (NYSE: DIS) have all reportedly backed away from a possible Twitter acquisition. Meanwhile, Saleforce.com Inc. (NYSE: CRM) is reportedly losing interest in buying Twitter as well.
Salesforce seemed like the most likely partner for Twitter, but Salesforce shareholders have voiced their displeasure with a possible Twitter takeover. Salesforce stock slumped more than 8% on news it was the lead buyer of TWTR. A possible takeover now looks like a long shot.
And for good reason. Twitter has numerous flaws that we've been warning readers about since its IPO...
TWTR Stock Price Crashes as Problem Mount 
Twitter continues to lose money as the company struggles to attract advertisers and grow its user base.
In its annual 10-K report filed in March, Twitter said it has incurred "significant operating losses" since launching. As of Dec. 31, 2015, TWTR said it had accumulated a deficit of $2.09 billion. This came even as revenue rose from $28.3 million in 2010 to $2.22 billion in 2015.
And future revenue growth is questionable...
Get Our Best Wealth-Building Ideas: Money Morning's top 5 investment reports to grow your money like never before are right here - and they're absolutely free. Read more...
The company admitted in the same report that it expects revenue growth to fall along with its user growth rate.
Twitter has 313 million users, a number that has been stagnant for a while. In comparison, Facebook Inc. (Nasdaq: FB) boasts 1.71 billion and counting users. Advertisers reach a much wider audience and get more bang for their buck on Facebook. That is where they are increasingly directing their ad dollars.
Twitter has been an unprofitable company since before it went public in 2013. That's not likely to change anytime soon.
And those aren't the only problems with a potential TWTR acquisition...
Others include heavy employee stock grants, leadership turnover, and the mounting perception that TWTR has become nothing more than a playground for bullies.
We've been bearish on the TWTR stock price since shortly after its IPO in November 2013. We cited sluggish growth and the failure to attract a mass audience as reasons we were avoiding TWTR shares.
As the TWTR stock price crashed from $70 a share to below $20, we warned readers not to go bargain hunting.
We repeatedly said the only upside in the shares would come in the event of a takeover. Yet we also repeatedly cautioned that it is never prudent to buy a stock based solely on the hopes of a buyout.
At $17.26, the TWTR stock price is down 24.52% year to date. One- and three-year declines are 44.12% and 58.66%, respectively.
Up Next: This is your ticket to bigger and better returns... and it won't cost you a penny. What are you waiting for? Read more...
Follow us on Twitter @moneymorning and like us on Facebook.
Related Articles: