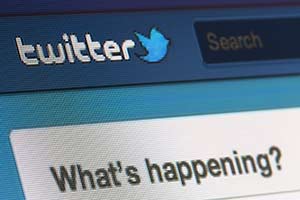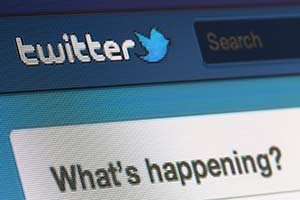 The Twitter stock price has skyrocketed 23% in less than a week as investors speculate who will buy Twitter.
You see, it's not a matter of if Twitter Inc. (NYSE: TWTR) will sell itself.
The questions now are who will buy Twitter and when? That's because the social media company is incapable of growing its user base and attracting new advertisers.
It's also burning through cash.
Twitter lost $520 million in 2015 and more than $2 billion since it launched, according to a Feb. 29 annual 10-K report.
"Given the issues that Twitter has faced over the last couple of years, a merger with a larger firm makes a lot of sense," Money Morning Director of Tech & Venture Capital Research Michael A. Robinson told me today. "It's hard for me to see a clear path to sustained user growth and the kind of margins we should see in a cloud-based, mobile platform based on its current operations."
There have been rumors for years that Twitter will sell itself. But companies are actually talking with banks now on how to finance a takeover offer.
As of right now, there are three main companies on our list of who will buy Twitter...
Who Will Buy Twitter? Start with These 3 Companies
Alphabet Inc. (Nasdaq: GOOGL) is a potential answer for the question "who will buy Twitter?"
Alphabet has more than enough money to buy Twitter. Alphabet currently has $76.94 billion in cash and only $6.27 billion in debt.
Twitter has a market cap of $20.1 billion.
Trending: Here's What the Facebook Stock Split Will Look Like
Alphabet can benefit from purchasing Twitter by integrating it with YouTube. As more social media sites emphasize video creation and sharing, Alphabet needs to find a way to keep YouTube unique.
Also, Alphabet could use Twitter to improve its real-time data for its search engine. Twitter would help Google's search engine provide breaking news more accurately and faster than any other search engine.
Finally, Alphabet has proven it knows how to generate massive revenue from advertising. In Q2, Alphabet reported advertising revenue of $19.14 billion.
Although Twitter has struggled with generating ad revenue, it does have a big base of 313 monthly active users (MAUs) for Alphabet to market.
But Alphabet isn't the only suitor. We found two other companies that could realistically purchase Twitter. Continue reading to find out who will buy Twitter...
[mmpazkzone name="in-story" network="9794" site="307044" id="137008" type="4"]
Who Will Buy Twitter? Disney and Salesforce Are Strong Candidates
According to Bloomberg, Walt Disney Co. (NYSE: DIS) is working with a financial advisor to evaluate a takeover bid for Twitter.
CEO Jack Dorsey is on Disney's board, which has only increased the speculation Disney will buy Twitter.
While this may not seem like a natural fit, there's a big reason why Twitter is a takeover target for Disney...
In an Aug. 9 interview with CNBC, Disney CEO Bob Iger said his company's ability to stream live sports gives Disney a competitive advantage. Cable network revenue grew 1% to $2.09 billion in Q3, but ESPN has lost over 1.5 million subscribers from February to May, according to Business Insider.
Projections indicate subscribers will fall to between 87 million to 88 million by the end of 2016. That's a 12% to 13% drop in the last five years.
And because Disney generated 60% of its revenue from subscription fees as of May, it desperately needs to find a way to attract new customers.
Integrating Twitter with ESPN could be the solution...
"Disney appears to have expressed an interest and we may see more bidders coming forward who want to capitalize on the great brand name on the heels of the new NFL deal," Robinson told me.
You see, Twitter has proven that it can generate short-term revenue from streaming live sports. In April, Twitter signed a $10 million deal to stream 10 NFL games. It has roughly 15 ad spots to sell during games, and the ad packages for all 10 games cost between $1 million to $8 million.
If Twitter sells every ad package for $1 million, that's revenue of $150 million. If it's able to sell every ad package at $8 million, that's revenue of over $1 billion.
Outside of Disney, Salesforce.com Inc. (NYSE: CRM) is the only other company evaluating a takeover bid with financial planners.
On Sept. 26, Bloomberg reported Salesforce was working with Bank of America Corp. (NYSE: BAC).
Salesforce is considered a pioneer in the Software-as-a-Service (SaaS) industry, according to The Wall Street Journal.
The company helps salespeople track and organize customer contacts. It also helps marketers execute campaigns and customer service reps solve problems.
Can't Miss: How U.S. Interest Rates Impact Your Money
CEO Marc Benioff has spent over $700 million in the past three years purchasing companies focused on software that can recognize patterns, learn from experience, and make decisions, according to WSJ.
Twitter's real-time data and customer insights could help improve Salesforce's software by increasing software accuracy.
Salesforce already uses data from Twitter in its artificial intelligence platform, Einstein, so Benioff is aware of how owning the social media site can help his company.
These are considered the three biggest companies in the "who will buy Twitter?" debate.
But there is still a lot of speculation. These are some of the other potential takeover candidates analysts believe may be interested in purchasing Twitter:
Money Morning has extensively covered Twitter stock over the last year, and we've continually warned against buying the stock. But Twitter still has features and capabilities that a larger company could utilize to grow its own user base and generate new revenue.
"Twitter is a key player in the intersection of mobile and social media, and with the right backing, it can continue to do so," Robinson said.
The Bottom Line: "Who will buy Twitter?" still doesn't have an answer. The most serious contenders for Twitter right now are Google, Disney, and Salesforce. Other interested companies could be Microsoft, Facebook, and Apple.
Up Next: Get the Best Investing Research Today to Grow Your Money
Follow us on Twitter @moneymorning and like us on Facebook.