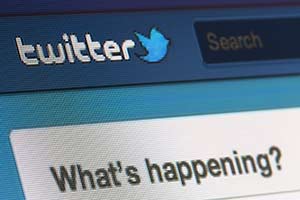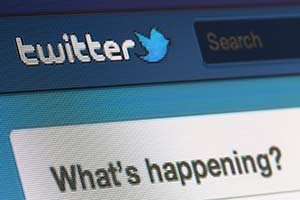 The Twitter stock price has skyrocketed 23% in less than a week as investors speculate who will buy Twitter.
You see, it's not a matter of if Twitter Inc. (NYSE: TWTR) will sell itself.
The questions now are who will buy Twitter and when? That's because the social media company is incapable of growing its user base and attracting new advertisers.
It's also burning through cash.
Twitter lost $520 million in 2015 and more than $2 billion since it launched, according to a Feb. 29 annual 10-K report.
"Given the issues that Twitter has faced over the last couple of years, a merger with a larger firm makes a lot of sense," Money Morning Director of Tech & Venture Capital Research Michael A. Robinson told me today. "It's hard for me to see a clear path to sustained user growth and the kind of margins we should see in a cloud-based, mobile platform based on its current operations."
There have been rumors for years that Twitter will sell itself. But companies are actually talking with banks now on how to finance a takeover offer.
As of right now, there are three main companies on our list of who will buy Twitter...
Who Will Buy Twitter? Start with These 3 Companies
Alphabet Inc. (Nasdaq: GOOGL) is a potential answer for the question "who will buy Twitter?"
Alphabet has more than enough money to buy Twitter. Alphabet currently has $76.94 billion in cash and only $6.27 billion in debt.
Twitter has a market cap of $20.1 billion.
Trending: Here's What the Facebook Stock Split Will Look Like
Alphabet can benefit from purchasing Twitter by integrating it with YouTube. As more social media sites emphasize video creation and sharing, Alphabet needs to find a way to keep YouTube unique.
Also, Alphabet could use Twitter to improve its real-time data for its search engine. Twitter would help Google's search engine provide breaking news more accurately and faster than any other search engine.
Finally, Alphabet has proven it knows how to generate massive revenue from advertising. In Q2, Alphabet reported advertising revenue of $19.14 billion.
Although Twitter has struggled with generating ad revenue, it does have a big base of 313 monthly active users (MAUs) for Alphabet to market.
But Alphabet isn't the only suitor. We found two other companies that could realistically purchase Twitter. Continue reading to find out who will buy Twitter...