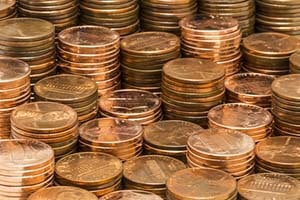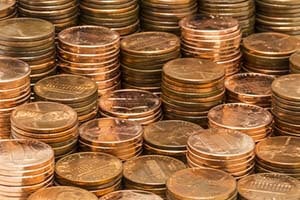 Investors can make a lot of money very quickly if they know which penny stocks to watch.
Penny stock investing isn't for everyone, as it can be highly speculative and volatile. Yet the gains are attractive because you can make a great deal of money in a relatively short period of time.
Here are some tips on finding the best penny stocks to buy. Plus, we're providing readers a list of penny stocks to watch now...
How to Choose Penny Stocks
Knowing where to start is one of the hardest problems for penny stock investors. Because penny stocks are so volatile, it's important to know the pitfalls to avoid.
If you're going to invest in penny stocks, you'll want to stick to the ones that are traded on the major indexes such as the NYSE and Nasdaq. Avoid the OTC and Pink Sheets, as these indexes have sparse financial reporting requirements and can be a breeding ground for scams.
Here's what to keep in mind when looking for the best penny stocks. Take a look at the company's website and its 10-K filing. Consider its financial strength as well as its industry and products/services. Look for businesses that have products or services in trending industries or for companies that could be buyout targets.
Now that you've got the basics, here are our top six penny stocks to watch this month...
Penny Stocks to Watch No. 6: Hutchison Technology Inc. (Nasdaq: HTCH)
Technology is one of our major trends to follow at Money Morning, and this is what makes Hutchinson Technology (Nasdaq: HTCH) a good penny stock to watch. This Minnesota-based company designs and creates disk drive components and optical image stabilization (OIS) actuators for smartphone cameras.
The company has been working towards a merger with TDK Corp., which was being held up by FTC red tape. Back in September, the FTC waived the waiting period for approval of the company merger, which resulted in a boost of its stock price.
HTCH stock is trading at $4.00, with gains of 11.42% year to date (YTD) and 183.69% in the past 30 days.
Penny Stocks to Watch No. 5: Sorl Auto Parts Inc. (Nasdaq: SORL)
Sorl Auto Parts Inc. (Nasdaq: SORL) is a Chinese-based manufacturer and seller of auto parts that are used primarily on commercial vehicles. The company specializes in brake systems and other safety-rated auto parts.
The company released its latest financial results in mid-August, and they were impressive. For the second quarter of 2016, sales had increased 24% year over year, and net income to stockholders went up 220% year over year.
SORL stock is trading at $4.20, with gains of 66.01% YTD and 151.54% in the past six months.
Penny Stocks to Watch No. 4: Sirius XM Holdings Inc. (Nasdaq: SIRI)
Most people have heard of Sirius XM Holdings Inc. (Nasdaq: SIRI). This satellite radio company was founded in 1990 and has gained steady growth with its offering of commercial-free music channels, sports, news, and entertainment, primarily for drivers.
SIRI is a profitable company, with $4.5 billion in sales in 2015, which is 9% growth year over year. It's expecting more of the same for 2016. Obviously, sales growth is tied to subscribers, which today sits at around 30 million total.
SIRI stock is trading at $4.16, with shares up 2.21% YTD and 8.05% in the past six months. The company has a market cap of $20.27 billion and is currently rated a "Buy" by over 60% of analysts.
Penny Stocks to Watch No. 3: Accuride Corp. (NYSE: ACW)
Another auto parts company that deals with commercial vehicles is Accuride Corp. (NYSE: ACW). This Indiana-based company manufactures and supplies commercial vehicle components under several brand names, including Brillion, Imperial, and Gunite.
The company's stock received a boost at the beginning of September after a deal was reached for it to be acquired by Crestview Partners, a New York private-equity company. Crestview agreed to pay a 55% premium over the company's Sept. 1 closing share price, and the deal is expected to close in the fourth quarter of 2016.
ACW is currently trading at $2.50, with shares up 50.6% YTD and gains of 103.25% in the past three months.
Penny Stocks to Watch No. 2: Novavax Inc. (Nasdaq: NVAX)
Novavax Inc. (Nasdaq: NVAX) is a biotech company that develops critical vaccines for such diseases as Ebola and seasonal influenza.
The company has been attempting to tackle a decades-long crisis in world medicine - the respiratory syncytial virus (RSV), which primarily affects babies and older adults. According to the CDC, this virus is the most common cause of pneumonia and bronchiolitis in babies in the United States.
The company has been running a phase 3 study on its Resolve RSV-F vaccine. So far the study has found the vaccine may not be effective for older adults, and the stock price plunged on the news. However, the RSV-F vaccine may still have use for immunizing pregnant women. On top of this, the company has many more vaccines in the pipeline.
NVAX's current price is $1.80, and it is down 78.55% YTD.
Read on to see our top penny stock to watch from this explosive industry...
Penny Stocks to Watch No. 1: Corbus Pharmaceuticals Holdings Inc.  (Nasdaq: CRBP)
[mmpazkzone name="in-story" network="9794" site="307044" id="137008" type="4"]
Corbus Pharmaceuticals (Nasdaq: CRBP) is a Massachusetts-based clinical-stage biotech company. It is developing a drug called Resunab that has multiple indications for such diseases such as lupus, cystic fibrosis, dermatomyositis, and systemic sclerosis.
The drug is in phase 2 clinical trials, with some results expected this quarter and others planned for early 2017. If these trials are successful in the treatment of any of these conditions, expect that this stock will continue to soar.
CRBP is currently trading at $9.79, with shares up 493.33% YTD and more than 88% in just the past 30 days.
Up Next: Now that you've seen our top penny stocks to watch, check out which three penny stocks have a huge upside in October. Here are the picks, and why each has such huge potential...