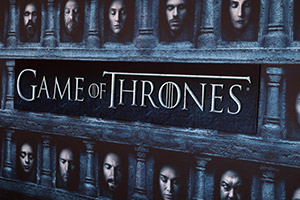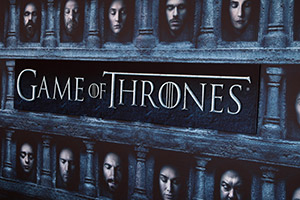 On Saturday, AT&T Inc. (NYSE: T) officially announced plans to buy Time Warner Inc. (NYSE: TWX) for more than $85 billion.
Pending regulatory approval, the AT&T-Time Warner merger would be one of the largest media mergers of all time. But it's also a marriage between two very different companies:
Time Warner creates content: HBO, Warner Brothers film studios, CNN, TBS, and TNT. It also owns DC Entertainment (home to Batman and Superman) and has a 10% stake in the Hulu streaming subscription service.
AT&T provides platforms (wireless, phone, cable) on which consumers can access this content.
In a perfect world, it seems like a pragmatic move - a content company pairing with a mobile distribution network - especially when it comes to streaming videos, which is now the preferred content platform by mobile users nationwide.
In fact, 46% of all video plays last year were on mobile devices like tablets and smartphones. And since 2013, tablet and smartphone video consumption has grown a whopping 170%.
But back in the real world, there are some troubling implications for the public in regards to the Time Warner-AT&T merger.
How the AT&T-Time Warner Merger Affects Verizon and Sprint Users
The Federal Communications Commission (FCC) approved net neutrality rules on Feb. 26, 2014. These rules are supposed to prevent Internet service providers (ISPs) like juggernauts Comcast and Verizon from:
Discriminating against smaller content providers such as Charter Communications and Mediacom
Unfairly favoring their own content over that of their competitors
Don't Miss: How to Make a Killing... When Everyone Else Is Panicking
The Time Warner-AT&T merger will have to pass through regulatory obstacles ahead. But should the union gain approval with few changes made to lessen the chance of a primarily negative impact on consumers, then we'll have definitive proof the industry has rigged its way around the net neutrality regulations. All while thwarting competition, creating unfair pricing, and inciting more media consolidation...
Issues that the FCC knows all about and is just letting happen...
You see, since February 2014 (the net neutrality regulations) U.S. cell phone users have seen the rise of "zero-rating" plans: wireless provider services that promise no penalties against a consumer's data plan for accessing particular content. For example, T-Mobile's "BingeOn" program allows subscribers to stream video from numerous content services (think: YouTube and Netflix) -- so long as the content providers opt in to the program.
One big concern about the Time Warner-AT&T merger is that it could make its own offerings available via "zero-rating." In other words, if you are an AT&T customer obsessed with, say, "Game of Thrones" - then you're in luck. Time Warner owns HBO, so as an AT&T user, you would have free access to stream the series with no additional cost, including data usage minutes docked.
But if you are signed up with a rival telecom company like Sprint or Verizon, you might have to pay more for access to the popular TV series.
Or you may be persuaded to switch providers -- or just have to go without access.
There is much speculation regarding why the FCC hasn't yet stepped in to halt zero-rating practices. Last December, the Commission did ask Comcast Corp. (Nasdaq: CMCSA), T-Mobile U.S. Inc. (Nasdaq: TMUS), and AT&T to provide information about promotions that allow unlimited streaming of video from specific content providers.
"This is to help us stay informed as to what the practices are," Tom Wheeler, the chairman of the FCC, said about the letter, according to The New York Times on Dec. 17, 2015.
That's a somewhat concerning admittance in and of itself - that the FCC doesn't appear to understand the basics of the zero-rating practices already at work on U.S. consumers.
Nothing to date has come from that inquiry.
Follow us on Twitter @moneymorning or on Facebook.
Related Articles: