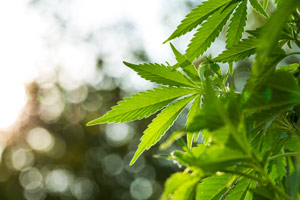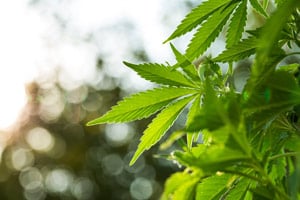 There are nine states with marijuana legalization on the ballot this year as nine states will vote for marijuana reform on Nov. 8.
Five states will be voting on marijuana legalization for recreational use. Others will be asking voters to cast ballots on whether to approve it for medicinal use.
The states voting on marijuana legalization for recreational use are Arizona, California, Maine, Massachusetts, and Nevada. If passed, marijuana would be legal to possess and use in small amounts in these states for those over age 21. And, its sale would be taxed.
States voting on medical marijuana initiatives are Arkansas, Florida, Montana, and North Dakota. These four states are all voting to permit marijuana use as a medical treatment with a doctor's prescription. Each state varies somewhat in what medical conditions are applicable.
SPECIAL: Millions could make a fortune on these 30 pot stocks come Nov. 8.
Public support for marijuana legalization has reached 60%, according to an October Gallup 2016 poll. That's the highest percentage ever in a Gallup survey on marijuana legalization.
The number of individuals in favor of marijuana legalization has risen among all age groups over the last decade. Gallup found large majorities among Democrats and Independents.
If voters in California vote to legalize recreational marijuana use on Nov. 8, many other states will likely follow. That's because the Golden State tends to set political trends for the rest of the United States.
To date, four states and the District of Columbia have legalized recreational marijuana. Medical marijuana has been legalized in 25 states.
For investors, the states with marijuana legalization on the ballot have become particularly interesting, because they could be the sources of some major profit opportunities...
States with Marijuana Legalization on the Ballot Could Bring Massive Profits
Medical marijuana is used to treat a variety of diseases and symptoms. So far, the U.S. Food and Drug Administration (FDA) has not approved marijuana as a medicine, however.
Still, the scientific study of chemicals in marijuana (cannabinoids) has led to two FDA-approved pill-form medications containing cannabinoid chemicals. Ongoing research is expected to result in more approved and more widespread use of such medications for various ailments.
Global studies continue to discover even more ways to use medical marijuana. It's already a big and lucrative business - one poised to grow substantially bigger.
The medical and recreational marijuana market is projected to add $24 billion to $44 billion annually to America's economy by 2020, according to a report from Marijuana Business Daily.
Retail sales of medicinal and recreational marijuana in 2016 are expected to grow as much as 26% year over year to $4.3 billion. The report estimated that the overall impact of the legal marijuana industry on the U.S. economy for 2016 will be a hefty $17.2 billion.
Right now, legal marijuana is one of the fastest-growing industries in the United States. Should the trend toward legalization spread to all 50 states, the marijuana market's potential will be massive.
Profit Alert: On Nov. 8, as many as 20 states will vote to legalize marijuana. The vote is expected to create one of the biggest wealth grabs in history, transforming everyday Americans into millionaires overnight. As a service to Money Morning readers, we're now making available a 90-page cannabis investing guide called The Roadmap to Marijuana Millions. This "bible of weed investing" reveals the world's top marijuana stocks every serious investor should consider right now. Normally valued at $499, it can be yours absolutely free. To learn how to get your free copy, click here. This offer is only available to the first 500 people who respond today. So please go here now to reserve your copy.
Follow us on Twitter @moneymorning and like us on Facebook.
Related Articles: