For nearly the entire month of October, gold has been "stuck" in a trading range.
The precious metal has been meandering between $1,250 and $1,275, seemingly directionless. But our newest gold price forecast shows a scenario where gold climbs by double digits in the next several months.
The big story this month has been the surging U.S. dollar, which has gained against most major currencies for the past month and beyond.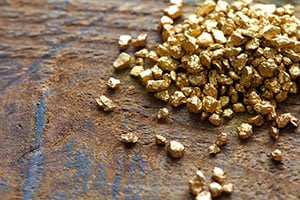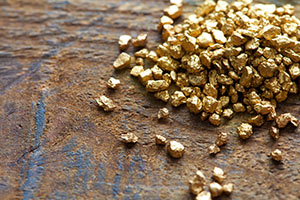 In fact, in the last 30 days, gold is down in the U.S. dollar, the euro, the Japanese yen, the Canadian dollar, and the Swiss franc. The one standout is the British pound. Thanks to fallout from this summer's Brexit vote, the pound has tanked and gold prices in this currency have soared.
We still have the backdrop of a fast-approaching U.S. presidential election and a highly anticipated rate hike for mid-December.
In the meantime, seasonal tendencies for gold gains are medium at best.
Let's look at how all these factors will shape the price of gold over the next few months. Plus, we'll discuss the reasons for my new gold price forecast…
How Gold Prices Are Trending Now
After an early and short-lived spike to $1,272 on Monday morning, gold prices retreated back to $1,263.
Editor's Note: We've found a special profit opportunity for investors, but there are only a few days left to get all the details…
It worked its way back up to $1,269 by Tuesday morning, and then kicked into higher gear. By 10:00 p.m., the price of gold had climbed all the way to $1,276.
But sellers got the upper hand by early Wednesday, and by midday gold had retreated back to $1,266.
Thursday saw a new mini-spike around the New York open, taking the gold price temporarily back up to $1,272. But a renewed surge in the dollar weighed sufficiently on gold to pressure it down to $1,269 near the close.
That volatility in the spot gold price should continue until the precious metal gets its next big cue.
While gold prices have been holding their own in U.S. dollars, the precious metal has actually been soaring in some other major currencies this week.
Our New Gold Price Forecast
Join the conversation. Click here to jump to comments…
About the Author
Peter Krauth is the Resource Specialist for Money Map Press and has contributed some of the most popular and highly regarded investing articles on Money Morning. Peter is headquartered in resource-rich Canada, but he travels around the world to dig up the very best profit opportunity, whether it's in gold, silver, oil, coal, or even potash.