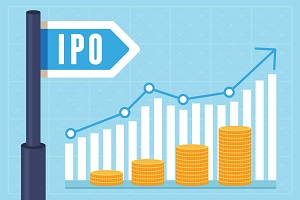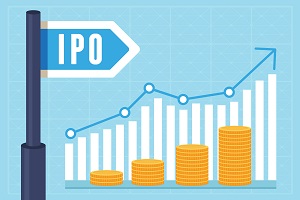 There are just two upcoming IPOs this week, making this one of the slower weeks for the IPO calendar since September. This week's two IPOs are expected to raise a total of more than $425 million, according to Renaissance Capital, a manager of IPO-focused ETFs.
This week is important for IPOs, as the month of November could be slow. Renaissance Capital cautions that next week might be slow for IPOs given the U.S. election on Tuesday, Nov. 8. And the Thanksgiving holiday at the end of the month should also impact the IPO calendar.
The two companies coming to market in upcoming IPOs this week are a China-based leader in the data center market and a U.S.-based leader in mining and processing.
Here's a closer look at both of this week's upcoming IPOs…
Upcoming IPOs This Week: What You Need to Know
GDS Holdings (Nasdaq: GDS) is the Shanghai-based high-performance data center whose planning for a $250.3 million IPO. GDS provides its clients with a variety of services in colocation, including offering power, cooling, and space for its clients' servers, managed cloud and hosting services, and equipment for information technology needs.
Trending: This penny stock has tremendous potential, and it could also save a dying industry…
GDP is led by its founder, William Wei Huang. It currently has 370 clients, primarily internet and financial firms. These clients provided GDP with colocation services revenue retention of 95% in both 2014 and 2015.
For the first six months of 2016, GDS' net revenue climbed 47% to reach $66 million. Its gross margin fell in the period, though, and it reported an operating loss versus breakeven previously.
GDS' IPO funds will be raised by selling 19.3 million shares at a range of $12 to $14 per share.
Smart Sand (Nasdaq: SND) is the second upcoming IPO this week.
Woodland Hills, Texas-based Smart Sand is engaged in mining and processing raw frac sand, which is utilized in shale oil and gas drilling.
Smart Sand was formed by Clearlake, a private-equity company. SND began to mine and process Northern White raw frac sand in Wisconsin in 2012. Currently, it has 3.3 million tons of sand processing capacity per year, and proven reserves total 244 million tons. These figures indicate 73 years of reserve life.
Revenue in the first half of 2016 was $19 million, a 20% decline.
During the first half of this year, it had six clients. The top three are U.S. Well Services, which accounts for 37% of SND's sales; Weatherford (NYSE: WFT), which accounts for 25%; and C&J Services (OTCMKTS: CJESQ), which accounts for 18%.
Its key peers in the sand area are Fairmount Santrol (privately held), U.S. Silica Holdings Inc. (NYSE: SLCA), Hi-Crush Partners LP (NYSE: HCLP), and Emerge Energy Services LP (NYSE: EMES). The share prices of all three publicly traded companies have risen strongly on the year, although they are down from peak levels.
SND is expected to raise its $175 million IPO offering this week with 10.6 million shares selling in a range of $15 to $18 per share.
Up Next: Get the Best Investing Research Today to Grow Your Money
Follow Money Morning on Facebook and Twitter.