All eyes have been on election night.
But I've been watching something else...
Something the mainstream media didn't want on the front page.
We already know about its exploding phone problem. It has an exploding washing machine problem. And as of Tuesday, it has an exploding presidential scandal in South Korea, too...
This is horrible news for Samsung - but great news for you.
Sign up for SMS so you never miss special events, exclusive offers, and weekly bonus trades.
And here's why...
The Biggest Story They're Not Telling You Right Now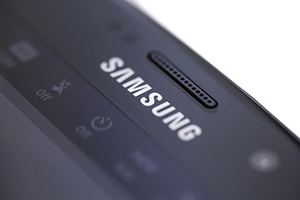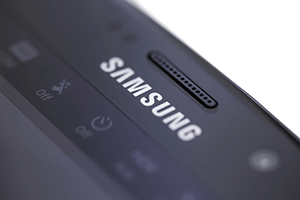 At least one of the goals of most publicly traded companies is to see their share prices climb higher and higher. This, of course, benefits both the company and its shareholders. They'd love nothing more than for this pattern to play out, quarter after quarter, until their revenue and earnings explode.
What they don't want to see is their actual product explode.
And unfortunately, that's what happened to Samsung Electronics Co. Ltd. (OTCMKTS: SSNLF) - not once, but twice.
Don't Miss: This is your ticket to bigger and better returns... and it won't cost you a penny. What are you waiting for? Read more... 
As you know, the Consumer Product Safety Commission (CPSC) already recalled (and permanently ceased production) of the Samsung Galaxy Note 7 in September. The U.S. Department of Transportation and the Federal Aviation Administration (FAA) also issued an "emergency ban" last month on using the smartphone while on planes.
And now, the CPSC has issued a new recall on 34 washing machine models due to the risk of explosion - to the tune of 2.8 million machines. Keep in mind that this is just weeks after class-action lawsuits were filed.
Now the CPSC (and Samsung) say they're working on a remedy.
But I've got a much better and profitable remedy you can start using right now. And it's on a company that's looking at triple-digit gains, thanks to both Samsung and the upcoming holiday season...
Join the conversation. Click here to jump to comments…
About the Author
Tom Gentile, options trading specialist for Money Map Press, is widely known as America's No. 1 Pattern Trader thanks to his nearly 30 years of experience spotting lucrative patterns in options trading. Tom has taught over 300,000 traders his option trading secrets in a variety of settings, including seminars and workshops. He's also a bestselling author of eight books and training courses.