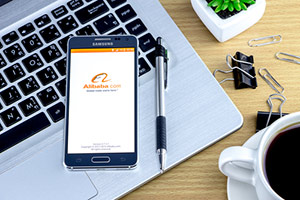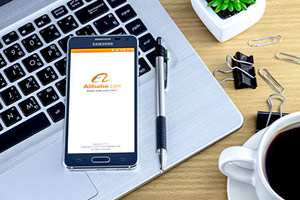 Today is Alibaba Singles' Day, the annual shopping holiday in China. It's also the biggest day of the year for Alibaba Group Holding Inc. (NYSE: BABA) and its shareholders.
This year, more than 5,000 brands from more than two dozen countries competed.
Today's Alibaba Singles' Day got off to a record start. Sales in 2016 have already surpassed its 2015 sales total about half way through the shopping extravaganza.
Despite the hot start, the Alibaba stock price today is down 1.5% to just under $93 per share. Alibaba shares are now up 14.6% in 2016.
An hour into the event, sales totaled $5 billion. After 12 hours, retailers on Alibaba's platform had booked $12 billion worth of gross merchandize volume (GMV). In 2015, the 24-hour e-commerce sales event took in $14.4 billion GMV in total.
"Back in 2013, $5.14 billion was our one-day GMV," Alibaba Group CEO Daniel Zhang said on the company's live blog. "Now we can achieve it in one hour."
He also noted that in the first hour of Singles' Day, orders were coming in 175,000 per second.
Don't Miss: This is your ticket to bigger and better returns… and it won't cost you a penny. What are you waiting for? Read more…
Projections are GMV from Alibaba's 11/11 Global Shopping Festival (the official moniker for Alibaba Singles' Day) will total $20 billion this year when all figures are finally tallied. That would easily surpass the $11.1 billion spent online in the United States in 2015 over the five-day stretch from Thanksgiving to Cyber Monday. That includes Black Friday.
Mobile sales were notable during this year's event. As of 1:00 p.m., mobile represented 84% of all sales. That's up sharply from last year, when mobile was 69% of GMV.
Without question, Alibaba pulled out all the stops this year.
The event kicked off with a star-studded four-hour show in Shenzhen. Actress Scarlett Johansson, soccer star David Beckman, retired NBA great Kobe Bryant, and live music from One Republic were featured. Alibaba founder Jack Ma even performed a magic trick on stage.
And instead of focusing on the just the 24-hour shopping period this year, Alibaba hosted a series of events throughout the 24 days leading up to Singles' Day.
Starting on Oct. 21 and lasting through Nov. 11, over 600 international companies boasted brand awareness and flaunted Singles' Day deals on live-streamed broadcasts on Tmall. Tmall is a business-to-consumer platform operated by Alibaba.
For the past 10 days, Chinese shoppers have been provided virtual, 360-degree shopping trips to eight foreign stores, including Macy's and Costco. This allowed consumers to browse, select, and purchase items through a virtual reality shopping program called BUY+. Taobao headsets allowed them to stare at any product to select it. Then they simply paid for it with the payment information they've stored on the Taobao app.
While Alibaba Singles' Day is obviously the biggest day of the year for BABA stock, any price movement today is just a short-term reaction.
We have continued to maintain a long-term outlook on Alibaba stock at Money Morning, and we continue to view it as one of the best stocks on the market today…
We've Remain Bullish on BABA Stock After Alibaba Singles' Day
Singles' Day originated in 1993. It got the name Singles' Day because the date consists of four ones. The day started as an occasion for single people to party with single friends.
2011 marked the "Singles Day of the Century," with the date having six ones instead of four. It was an excuse to make the celebrations grander. Shopping promotions were featured throughout China. Now, Singles' Day is the world's biggest shopping day of the year.
Singles Day is way bigger than Black Friday, the key shopping day for American retailers. Singles Day sales surpassed Cyber Monday sales in 2012, and have more than doubled them in the years since.
Jack Ma's aim is to eventually create a seamless international e-commerce market, with Alibaba at its core.
Money Morning has been bullish on BABA stock since before its highly anticipated September 2014 initial public offering.
We took advantage of any dips and repeatedly shared with investors why BABA stock offers one of the biggest wealth opportunities in the market today.
"If you haven't already, buy some shares to establish an initial 'position' now," Money Morning Executive Editor Bill Patalon says.  "Then look for opportunities to 'accumulate' the shares on weakness."
At $92.89, the Alibaba stock price is now up 16.7% in the last 12 months. Here is our complete guide on why we remain bullish on Alibaba stock in the long term.
Follow us on Twitter @moneymorning and like us on Facebook.
Related Articles: